Member Conduct Roster
Role and composition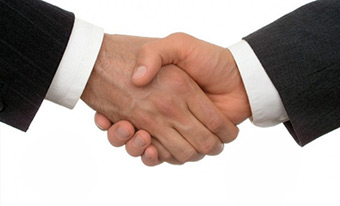 A Member Conduct Roster consisting of 12 members is established by the Board of Directors every 3 years pursuant to the Policy on Conduct. The Board of Directors, in establishing the roster, considers primarily the skills and competencies of the candidates, and, where possible, attempts to find some balance across regions and groups.
The roster is used to establish designated Panels of Peers whenever a complaint is lodged under the Policy on Conduct, consisting of 3 members, as required, to determine appropriate corrective measure and make decisions that are not arbitrary, discriminatory or in bad faith.
Call to Institute Members for Applications for The Member Conduct Roster
The "Policy on Conduct" provides for the creation of a pool of eligible members to form peer panels. We currently have a Roster of 12 that have served since February 2017. 
The goal of the Policy is to promote the resolution of member-to-member disputes through dialogue, cooperation, respect and understanding. Members are strongly encouraged to attempt to resolve differences through collaborative, cooperative means instead of using adversary methods of filing formal complaints.
The General Counsel of the Institute is now seeking new applications from Institute members to volunteer for its Member Conduct Roster. The 12-member Roster is used to establish "Panels of Peers", which are be Institute decision-making bodies in discipline and dispute resolution matters. The Panel of Peers review individual cases and are struck, as needed, to ensure an unbiased consideration of each case to determine appropriate corrective measures. The Office of the General Counsel shall assist and advise each Panel in making decisions that are not arbitrary, discriminatory or in bad faith.
The Institute is hoping to achieve balance in representation on the Member Conduct Roster across Regions and Groups.
Qualifications:
Must be a Regular or Retired member
Must not concurrently hold office as a member of the Board of Directors, or as a President or Vice-President of a constituent body
Ideal candidates will have a keen interest or experience in dispute resolution. (This last qualification will be assessed in a follow-up process.)
Applications are now closed.