23 November 2022
---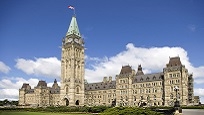 On October 31, 2022 PIPSC submitted its comments in writing to this Committee regarding Bill C-13, An Act to amend the Official Languages Act, to enact the Use of French in Federally Regulated Private Businesses Act and to make related amendments to other Acts.
17 September 2019
---
PIPSC marks the 50th anniversary of the coming into effect of the Official Languages Act on September 7, 1969, and the 10th anniversary of the Linguistic Duality Day celebrated annually on the second Thursday of September throughout the public service of Canada.
13 June 2019
---
Since March, there has been a new-found interest by Canadians in the Official Languages Act.
4 June 2019
---
The federal government is currently undertaking a review to modernize the Official Languages Act (OLA), which became law in 1969.  It is consulting Canadians on this issue, and in this context the Institute recently submitted its views on potential changes to the Act.
3 June 2019
---
The Professional Institute of the Public Service of Canada (PIPSC) Submission on proposed changes to the Official Languages Act. (PIPSC is the bargaining agent for some 60,000 public service professionals across the country, the majority of whom are employed by the federal government.
20 March 2019
---
Every year on March 20, francophones and francophiles around the world mark the International Day of La Francophonie. With the theme of En français… s'il vous plaît [In French…please], 220 million Francophones and friends worldwide celebrate their language and culture.