Institute Awards
The Institute Awards Panel of Judges is pleased to invite members to submit applications for the various awards of excellence offered by the Institute. Our union enjoys the selfless giving of its many volunteers, who, in partnership with PIPSC top-notch professional staff, keep the Institute at the forefront of service to members. Our volunteers have proven to be vital throughout PIPSC's long history and indeed, in today's difficult environment, they are critical to our union.
The Panel has observed however that many of our most outstanding volunteers rarely get applauded and recognized for the good that they bring to our organization and its community. We encourage you, the leaders within our union, to promote the awards as an opportunity to honour those who have so faithfully and professionally served the Institute and its members with excellence.
The purpose of each award is described herein.
The Citation Certificate recognizes a PIPSC member or employee for outstanding service to Constituent Bodies, Committees, Consultation Teams or to the Institute as a whole. This certificate may recognize service over a period of time or service for a particular activity.
The Institute Service Award recognizes outstanding service by a PIPSC member or a PIPSC employee over a long period of time or outstanding service of a shorter duration which results in a contribution of enduring value to the Institute.
The Life Membership Award is a one-time award that recognizes outstanding service of enduring value to the Institute by Regular and Retired members of the Institute who have demonstrated leadership over a period of at least ten (10) years.
The President's Achievement Award recognizes an individual who has demonstrated a high level of commitment in promoting professionalism and/or an outstanding achievement in the nominee's profession.
The applicable PIPSC By-laws and Nomination Forms can be accessed below.
The deadline for submissions for this year's Life Membership, Service and President's Achievement Awards is September 1, 2023 at 5:00 PM ET. Nominations for Citation Certificates are accepted all year. The deadline for nominations for the Gold Medal Award is April 15 each year. Should you need additional information or assistance please do not hesitate to contact us at Institute_Awards@pipsc.ca.
We look forward to your partnership in our mission to promote the awards as a tangible, meaningful way to recognize those among us who have gone above and beyond in service to the Institute and to its members.   
Sincerely,
The Institute Awards Panel of Judges:
Steve Hindle (Chair)
Delbert Dickson
Terry Peters
---
Institute Service Award
Deadline: September 1, 2023, at 5:00 PM (ET)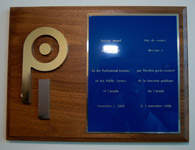 Life Membership Award
Deadline: September 1, 2023, at 5:00 PM (ET)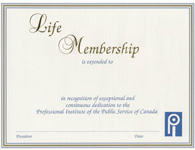 Guidelines and Nomination Form
President's Achievement Award
Deadline: September 1, 2023, at 5:00 PM (ET)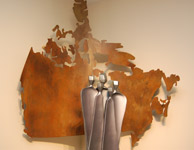 Citation Certificate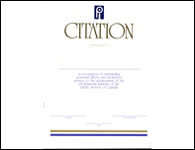 Honorary Membership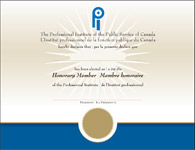 Gold Medal Award