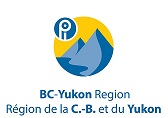 Member Outreach – Kamloops - Attention all PIPSC Members (SP, CS, NR, SH)
Have you been wondering about Phoenix… bargaining… changes to your collective agreements?
Please come out for lunch on June 19th and meet with Rob MacDonald, Regional Director and Philip Mantler, Chair BC/Yukon Regional Executive and Vice-President of the Okanagan Branch, for an update on PIPSC, Phoenix, your Collective Agreement(s) and upcoming Bargaining.
Lunch and Learn – Lunch will be provided!
Tuesday, June 19, 2018 – 12:00 – 1:00 PM
DFO Kamloops Office – 985 McGill Place
Please RSVP to robertmacdonald@pipsc.ca (so we can confirm the lunch order)