Atlantic Region Newsletter Summer 2023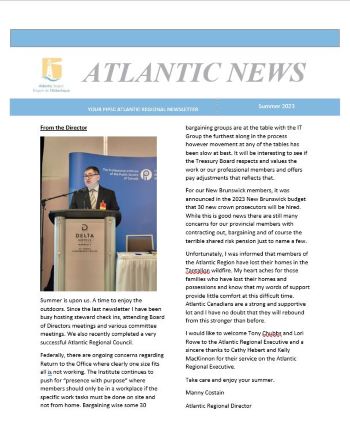 From the Director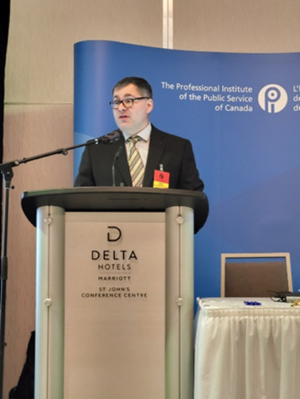 Summer is upon us. A time to enjoy the outdoors. Since the last newsletter I have been busy hosting steward check ins, attending Board of Directors meetings and various committee meetings. We also recently completed a very successful Atlantic Regional Council.
Federally, there are ongoing concerns regarding Return to the Office where clearly one size fits all is not working. The Institute continues to push for "presence with purpose" where members should only be in a workplace if the specific work tasks must be done on site and not from home. Bargaining wise some 30 bargaining groups are at the table with the IT Group the furthest along in the process however movement at any of the tables has been slow at best. It will be interesting to see if the Treasury Board respects and values the work or our professional members and offers pay adjustments that reflects that.
For our New Brunswick members, it was announced in the 2023 New Brunswick budget that 30 new crown prosecutors will be hired. While this is good news there are still many concerns for our provincial members with contracting out, bargaining and of course the terrible shared risk pension just to name a few.
Unfortunately, I was informed that we have members of the Atlantic Region who have lost their homes in the Tantallon wildfire. My heart aches for those families who have lost their homes and possessions and know that my words of support provide little comfort at this difficult time. Atlantic Canadians are a strong and supportive lot and I have no doubt that they will rebound from this stronger than before.
I would like to welcome Tony Chubbs and Lori Rowe to the Atlantic Regional Executive and a sincere thanks to Cathy Hebert and Kelly MacKinnon for their service on the Atlantic Regional Executive.
Take care and enjoy your summer.
Manny Costain
Atlantic Regional Director
Atlantic Regional Training School
The Atlantic Regional Training School was held April 20-22, 2023, at the beautiful White Point Beach Resort, NS. Twenty-five new stewards attended Advanced Grievance and Consultation modules and 25 seasoned stewards attended the newly released Duty to Accommodate and Collective Agreement modules. 
We thank Max Way, Simon Davenport, Elissa McCarron, and Cheryl Owens-Carr for their expertise in facilitating these courses. 
Material and facilitator reviews were very positive, with several accolades raised for the facilitators. Social events included a directors' Meet & Greet and Beach Bonfire with S'mores. A group of brave stewards took advantage of the beautiful April weather and organized a polar dip, brrrrrr. During the school, tickets were sold on a Garmin watch and raised $725 for Bonny Lea Farm (https://bonnyleafarm.ca/contact-us/)
The organization was very appreciative of our donation and thanked us for considering their organization. A new Steward, Stephanie Brown, was the lucky winner of the Garmin. - Submitted by Training Committee Chair
Atlantic Regional Council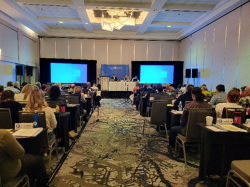 The 79th Atlantic Regional Council commenced Friday afternoon on May 26th and Saturday, May27th at the Delta in St. John's, NL. Friday afternoon the delegates participated in a town hall session regarding the Return to Office with Sean O'Reilly, Chris Roach, Craig Bradley, and Manny Costain answering the delegates questions, while President Jennifer Carr sat down with the New Brunswick Group delegates. The nominations for the executive positions and the candidate's address took place with the presentation of the Executive of the Year award.
On Saturday morning at 9:00 a.m., business got underway by the delegates, chaired by Manny Costain. Reports were received from Carolyn Hynes, Training Committee Chairperson; Cheryl Owens-Carr, Atlantic Regional Manager; and Gerald Hill, Treasurer, who tabled the regional budgets and financials. The delegates had the pleasure of a Q&A session with President Jennifer Carr. Prior to lunch, the elections were conducted by Jennifer Cantwell and Kimberly Keats. Michael Pauley, Christine LeDrew, Scott McConaghy, Lori Rowe, and Tony Chubbs were elected. Thank you to the previous executive members, Kelly McKinnon and Cathy Hebert, for their contributions and to all those who put their names forward. 
The afternoon continued with the debate of the resolutions. Branch President Kelly McKinnon gave an informative presentation on the Moncton Branch.
Executive of the Year
The purpose of the Executive of the Year Award is to recognize the outstanding contributions of a PIPSC Member from the Atlantic Region who is active as an executive member of a constituent body within the region. This year's recipient is Kimberley Keats nominated by the St. John's SP SubGroup.
Kim started her journey several years ago as a member at large for the St. John's SP SubGroup and then took over as president in 2019. 
Other PIPSC roles include:
Steward
Member of the St. John's Branch Executive
Member of the Atlantic Regional Executive
NL Representative on the DFO Consultation Team
Various workplace committees such as UMCCs, Regional, and local OHS
In her role as president, Kim has done an excellent job organizing and chairing the SP SubGroup, as well as demonstrating her leadership skills by organizing various events. Kim is not afraid to bring forward consultation issues that affect all union members. Issues such as harassment, health and safety, and consistency with management decision-making processes have been championed by her. Kim's professional and welcoming nature has allowed some more introverted members to approach her to speak on their behalf regarding issues. She is a great role model and has been described as a positive force within PIPSC whose smile and infectious laugh are perfectly matched by her wit and intelligence.
Congratulations Kim as the recipient of the 2023 Atlantic Executive of the Year Award!
Atlantic Young Professionals Committee (AYPC)
Is Virtual Learning for Employees a One-Size-Fits-All Solution?
Even prior to the pandemic, many organizations, including the Government of Canada, came to recognize the value of virtual learning as a more accessible and cost-efficient alternative to traditional in-person learning and development. However, in the wake of COVID-19 lockdowns and the introduction of remote work accommodations, the shift towards virtual learning and development happened swiftly and it appears that it is here to stay.
Despite the many advantages of virtual learning, especially its associated cost-effectiveness and increased accessibility, the question of whether it is a one-size-fits-all solution should be asked. Is it possible that cost-efficiency and flexibility are, at times, taking priority over quality of learning? And what should employers consider when choosing a method of delivery for employee training and development?
A rapid increase in the amount of research related to the use of virtual environments in education can be observed in recent years. However, there is no short and simple answer to whether virtual learning is less effective than in-person delivery. What has been found is a strong link between effectiveness and learner satisfaction. As research into learning and development has begun to focus on learner experience and design thinking, low learner satisfaction and poor experience have consistently been found detrimental to overall learning and the attainment of desired outcomes. Considering online sources suggest that, generally, online training tends to generate lower satisfaction scores, how can employers improve the employee learning experience? 
Studies have shown that satisfaction with the learning experience typically increases as multiple types of interactivity are used within the learning context. For example, Hewett, Becker, & Bish (2019) found that the human interaction element of workplace blended learning is "linked with more active behavioural engagement, higher cognitive engagement and stronger and more positive emotional engagement than where human interaction was absent." Additionally, Reavley et al. (2018) looked at blended learning and eLearning options and found that members of the blended learning course were more likely to highly rate the course in terms of usefulness, amount learned, and intention to recommend the course to others. While research on the effectiveness of blended learning is ongoing, early results indicate that this approach mitigates the problems associated with online-only learning while taking advantage of some of its advantages. 
Opportunities for continuous learning and professional development are essential to ensuring effective service delivery and employee satisfaction, therefore it is crucial for employers to carefully evaluate their employee's learning preferences and needs and consider the type of content being delivered when making decisions on the most effective method of delivery. – Brooke Casey, B.A., B.S.W, R.S.W.
Charity Donations
At the regional events throughout the year, the Atlantic Regional Executive holds a raffle with the proceeds going to a local charity. At the Atlantic Regional Training School, the participants purchased tickets and a total of $725 was donated to Bonny Lea Farm (https://bonnyleafarm.ca/). They are located in Chester, NS. Bonny Lea Farm is a one-stop all-inclusive residential, vocational, and therapeutic service provider for adults with disabilities. Their mission is being committed to empowering special needs individuals, providing opportunities to experience faith, self-respect, love for one another, dignity, integrity, productivity, and responsible community living.
At the Atlantic Regional Council, the raffle proceeds of $1091 were donated to Bridges to Hope (https://www.bridgestohope.ca). This local charity in Newfoundland offers support to anyone that requires food assistance within the Northeast Avalon region of the province. Their focus is on neighbours feeding neighbours. They also act as advocate for increased food security. Some of the programs they provide are Healthy Hamper, Food Pantry, Smart Snack Program for school-aged children, Bag to School, and Community Outreach where they partnered to help address gaps in service delivery and ensure that seniors, people with disabilities, and people without transportation can access food assistance.  
2023 Calendar of Events 
(Items are subject to change)
July 18 – Steward Check-In, virtual
September 11 – Atlantic Regional Training Committee
September 11-12 – Atlantic Regional Executive
September 21-23 – Basic Steward Training #2
October 19 – Atlantic Regional Executive
October 20 – AYPC Meeting
October 20-21 – Atlantic Steward Council
November 17-18 – Extra Steward Training #3
November 26-29 – PIPSC National AGM
December 7 – Seasonal Social
December 8 – Atlantic Regional Executive
Getting to Know Your Regional Executive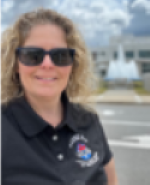 A little about me:
My name is Lorraine Rowe, but my friends and family call me Lori. I was born in Hamilton, Ontario and spent 12 years in Scarborough before moving to Saint John, NB in 1988. I have been married to my wife, Sherry, since July 2014. I have a stepson, Kurtis, 3 cats: Bella, Faith, Tigger; and a fur baby named Jasper. I come from a large family, with 7 siblings, giving this auntie more than 20 nieces and nephews, 2 great nieces and 1 great nephew, yes…that's a lot!   
I started my career with Canada Revenue Agency in December 2006, at the business enquiries call centre and in 2011 moved to the audit division, where I continue to work as a team leader.
What do I do for fun? 
Well, if you've read above, I have a large family, spread across the country. I am, as my sister likes to call me, the travelling "Auntie Momma." I try to visit annually both Ontario and Alberta to see my family. Other than travelling for work and play, I love to spend my summers at home in my pool, fall/winter watching football, hockey, and being on the ice. Just prior to COVID, at the age of 43, I found a new fun – HOCKEY! I had watched my wife play for 10 years, it only took her that long to convince me to put gear on, and now she can't keep me home, hmmm..win/win for her, maybe? 
Why I became a steward?
Each year, since becoming a PIPSC member, I would attend the local AFS AGM, sit and actively listen, and take it all in. I learned quickly that it takes an army of people to keep the union going, and knew stewards were people who could help members, but not the extent of their role. Days following the AGM in 2019, I met with a steward to request information on what role they played for the members, and quickly realized the importance, and filled out an application. Thankfully, prior to COVID late February 2020, I completed my steward training and have been actively involved since. As the saying goes, "you don't know what you don't know" and there is a lot of information out there, but not always easy to find the answer. I encourage others that have an interest, or just want to know what our role is, to reach out and ask any one of us. If we don't know the answer, we will seek one – that is what we do!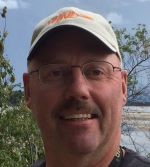 A little about me:
Hi, I'm Tony Chubbs. I'm a Newfoundler and Labradorian originally from the "Rock" but have resided in Happy Valley-Goose Bay for the last 32 years. I have worked for the Department of National Defence, 5 Wing Goose Bay, for the past 27 years, as a Research Biologist (SP) and implementing the only ISO 14001:2015 internationally certified Environmental Management System in the Canadian Forces. Before this, I worked as the Senior Wildlife Biologist for Labrador with the NL Provincial Government giving me 32 years in the Public Service. I'm married to my wife Lidija of 33 years and have two adult children, Kayla and Jonathan, both living near Saint John, NB. 
What do I do for fun?
I chose to live in the north to enjoy the outdoors and partake in hunting, fishing, trapping, snowmobiling, and boating. I am also an avid gardener with a full vegetable garden, greenhouse, and budding apple orchard. I have been the President of the Labrador Hunting and Fishing Association, the Multi-materials Stewardship Board, and the Wilderness and Ecological Reserves Advisory Council.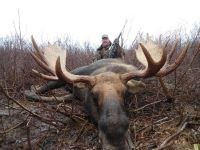 Why I became a steward:
I have been a volunteer my entire life. I became involved in PIPSC in 2006 when I had to file a grievance. I knew very little about PIPSC, its structure, stewards, or EROs. Working in a northern, isolated area, we had no local Union representation. Following this experience, I wanted to learn more about PIPSC and to determine how many members we had in our area. Hence, in 2007, with 27 members working in several communities in the Lake Melville Region, I began the process of contacting all of them and establishing the first PIPSC Branch in Labrador! From there, I began active participation on our Wing Consultation Committee and was appointed to the DND National Consultation Team in 2022. My proudest PIPSC moment was receiving the Atlantic Steward of the Year Award in 2022! I look forward to serving the Atlantic Region as a member of the Executive for over the next 2 years and look forward to assisting all our members!
Atlantic Region Executive
Regional Director:
Emmanuel (Manny) Costain
902-303-0850
Vice Chair:
Scott McConaghy
mscottmcconaghy@gmail.com 
Chair of Training Committee:
Carolyn Hynes
709-999-1682

Treasurer:
Gerald Hill
902-888-1477
Secretary:
Christine LeDrew
709-699-8831
Members at Large:
Jennifer Cantwell
902-441-3055
Yvonne O'Keefe
403-671-5961
yvonneokeefe@pipsc.ca
Tony Chubbs
709-896-6900 x 7811
Kimberley Keats
709-772-2583
Lorraine Rowe
506-349-8802
lorraine.rowe@cra-arc.gc.ca