Video Message from Bea Bruske, CLC President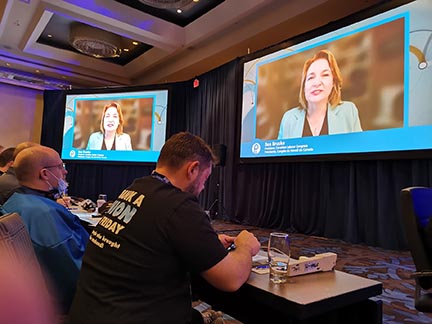 Bea Bruske, President of the Canadian Labour Congress (CLC) delivered a message to AGM delegates by video.
When workers unite, they make things better for everyone. That's why unions were created to stand up together for fair wages, safe workplaces and decent work hours. There are millions of union members in Canada who know that by standing together, they can accomplish great things for themselves and all workers.
Watch the message (English only video):