Aviva Canada presents cheque to Legacy Foundation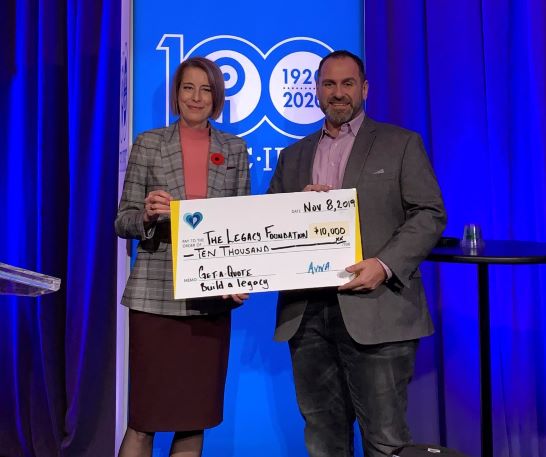 Aviva Traders representative Peter Tsirigoti presented a generous cheque to the Professional Institute Legacy Foundation. Debi Daviau, who chairs the Legacy Foundation, accepted the cheque with gratitude on behalf of the students who will benefit from Legacy Foundation scholarships.
Aviva Traders is the marquee sponsor of the Professional Institute Legacy Foundation.
Aviva Traders donates $10 to the Legacy Foundation for every insurance quote they provide up to a total of $7,500.
In honour of the Institute's 100th anniversary, Aviva Traders are increasing their total donation to the Legacy Foundation by $2,500 to a maximum of $10,000.