The "Steward of the Year" award acknowledges those who have gone "above and beyond" their duties to assist members and who have made extraordinary contributions to the Institute.
On video, Regional Directors introduced their Stewards of the Year. 
The distinguished stewards addressed the AGM delegates, and President Debi Daviau presented trophies to them.  
2018 Stewards of the Year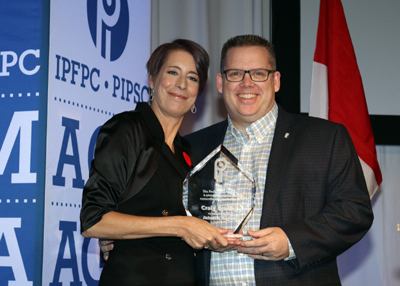 Atlantic Region:  Craig Bradley (CS)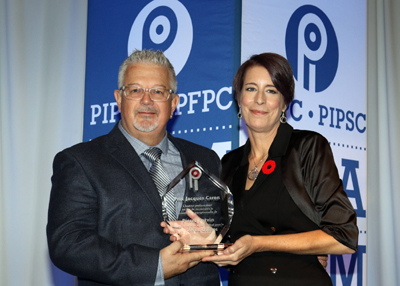 Québec Region:  Pierre Potvin (CS)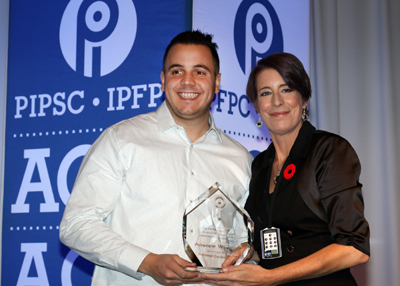 National Capital Region: Andrew Wigmore (AV)
Ontario Region: Karon Miles (CS)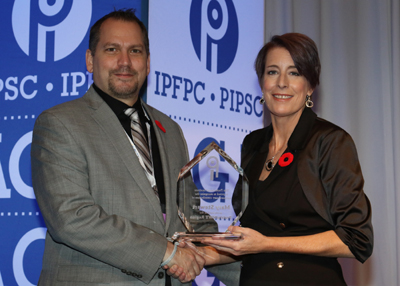 Prairie/NWT Region: Mary Stewart (AFS)
Prairie/NWT Director Robert Trudeau accepts the award of behalf of Mary Stewart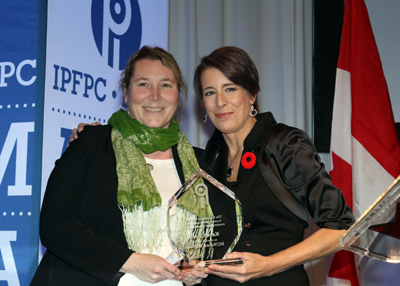 B.C./Yukon Region: Karen Hall (SP)