In 2019, Canadians – including some 270,000 federal public employees – will vote in Canada's 43rd federal election.
This election matters in many ways to many of us. It matters to you. It matters to other Canadians. It matters to unions.
That's why at our AGM, we took the time to consult with delegates on three issues that matter to many of our members: science, outsourcing and tax fairness.
Science
PIPSC represents over 15,000 federal scientists, engineers and researchers in approximately 40 science-based departments and agencies across the country, including:
- Doctors, nurses, psychologists, veterinarians, physicists, biologists, botanists, agrologists, agronomists, and
- Experts in everything from rail safety, vaccines, climate change, air pollution and water quality to fish, food, farming, fossil fuels, and nuclear energy.
On science, the Institute has made great progress. This summer the federal government adopted our model of Scientific Integrity policy, which requires departments to uphold scientific standards and practices. This was the culmination of efforts begun before the last election. At that time, funding cuts and muzzling of scientists cast serious doubt over scientific integrity. Scientists all over the world recognized the threat and lent us their support.
The Trudeau government committed to adopt departmental scientific integrity policies based on our own model policy by the end of this year. This is a tremendous victory for our members and Canadians.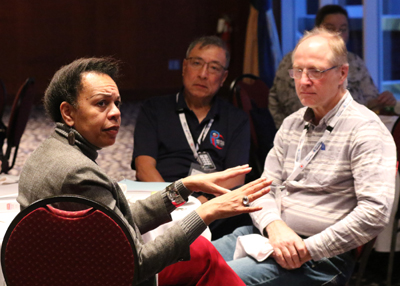 Surveys are fundamental to ensuring we approach our dealings with facts and evidence direct from our members. They validate our concerns. They amplify our voice. They start a conversation.
We learned this with the release of The Big Chill in 2013 and Vanishing Science in 2014.
The release of Defrosting Science this February, our survey report on the progress made unmuzzling federal scientists, received widespread media attention. It also shed light on work the government still needs to do.
Yes, far fewer federal scientists feel "muzzled" now than in 2013.
But when over half (53%) still say they feel unable to speak freely, we know more needs to be done to educate members and managers about their rights and obligations.
Outsourcing
We need to confront some harsh realities – such as the federal government's failure to rein in its over-reliance on outsourcing.
We described this phenomenon and its harmful impacts in our 2016 report Programmed to Fail. And in the last round of bargaining, we negotiated provisions specifically empowering our CS Group members to challenge this trend in the workplace.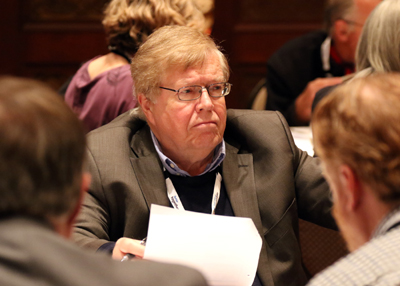 But the trend continues.
In fact, and despite their promises to reduce spending on outsourcing, it's growing under the Trudeau government. Overall spending on outsourcing has increased from $10 billion, when the Liberals were elected, to $12 billion today.
This is a very dangerous trend for a union such as PIPSC to ignore.
The temptation of employers – public and private – to point to lower-paid, pension-less workers with too few benefits as the norm is simply too great.
Tax Fairness
PIPSC represents approximately 12,000 auditors, audit managers, forensic accountants, economists, statisticians, actuaries, finance officers, commerce officers and other professionals employed by the Canada Revenue Agency (CRA)
While the Trudeau government has re-invested significant amounts of money in the CRA, there remains a $500-million gap in funding compared to 2012. That's when the Harper government heavily cut funding and staff.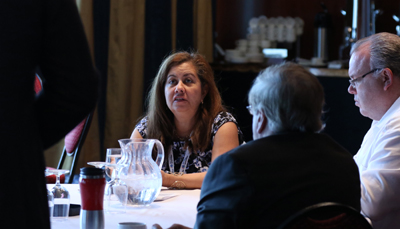 And it's made defending tax fairness difficult for our members. As Shell Game, our most recent survey report, showed, off-shore tax havens, loopholes and federal cost-cutting have combined to make tax fairness harder than ever to maintain. Eight out of 10 Canadians and 9 out of 10 of our members agree: "it is easier for corporations and wealthy individuals to evade or avoid tax responsibilities than it is for average Canadians."
Defending tax fairness therefore must be a priority of ours and of the government.
That report also received extensive media coverage and is the basis of our call for more funding in next year's budget, specifically to improve training and technology for our members.