NCR Region - PIPSC Volleyball & Badminton Tournament-October 24,2019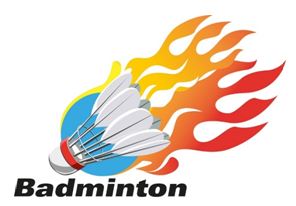 PIPSC Volleyball & Badminton Tournament
The PIPSC National Capital Region (NCR) Executive is pleased to invite members and family members (16 yrs. of age or above) to participate in a volleyball & badminton night on Thursday, October 24, 2019 from 4:00 pm to 9:45 pm. Details are as follows:
Fee: None! Costs are sponsored by the PIPSC NCR.
Meal: Pizza and drinks will be served from 4:00 pm to 5:00 pm.
Address: Montpetit Hall (University of Ottawa), 125 University, Ottawa, ON, K1N 6N5.
Game time: Badminton games start at 5:15 pm. Volleyball games start at 5:30 pm.
Prize: Prizes for first, second, and third place volleyball and badminton winners plus many draw prizes. 
Registration: The event is limited to the first 112 players for volleyball and 156 players for badminton.
 Space is limited so hurry up!   
Click here to see all the details and to register 
REGISTRATION IS NOW CLOSED THANK YOU