E-Learning
Welcome to the Professional Institute's E-Learning program.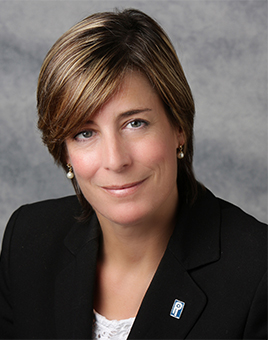 I'd like to introduce you to an exciting way to improve our working lives: an exclusive e-learning program designed for PIPSC members who want to learn more about protecting their rights in the workplace.
We've wanted to add e-learning to our current complement of member training programs for some time. We particularly wanted a program in which all members – not just stewards – could participate. A program that allows all members to learn at their own pace. A program that prepares all members for the difficult challenges they face as public service employees, now and in the future.
And now I'm very pleased to announce that we have it.
Our first e-learning courses – Performance Management and Bullying and Harassment – are very relevant to all PIPSC members. They can be completed at any convenient time, in English or in French. Like all of our courses, we've made sure that they are accessible to members with visual or hearing impairments. And at the end, you'll be awarded your own PIPSC certificate for successfully completing the course work.
There is no additional cost to you as a PIPSC member for enrolling in this program.
I'm very proud of our e-learning program, and I am sure that you will find these courses, and the many other courses that our Education Section is developing, very helpful in your daily work environment.
If you have questions or comments about the E- Learning program or any of its courses, please contact the Education Team by e-mail at education@pipsc.ca
Better Together!
Debi Daviau