Hi, we are back!
Throughout the difficult challenges during this pandemic, your NR Executive has been keeping our Group on track. Now that normality may be in sight this year, it's time to review our accomplishments, where we are, and where we are going.
Our Executive
Our Group was the first to utilize a full hybrid meeting format, to continue meeting safely within health restrictions. This has allowed us to keep on track safely, even through the worst of the waves of the COVID-19 variants. Our meetings of the Executive in 2021 were held throughout the year, however COVID forced a number of meetings to be rescheduled.
2021 NR Group AGM
We held a hybrid AGM on October 23rd 2021. Our AGM also piloted the virtual voting system for in person and virtual delegates
Finances: The past year finances were approved, along with a budget for the 2022 fiscal year. With the reduced activities in 2021 due to the pandemic, our expenses are below budget, putting us in good stead for the new year
Strategic Planning: we proposed a session to be scheduled in 2022, to confirm our priorities and strategize their action.
President's Report: The NR bylaws encourage NRs to run nationally; this was an exceptional year with two presidential nominations, one vice president nomination, and two Board of Director nominations.
PIPSC Covid Response: PIPSC has responded to the changes in the Pandemic status, by continually updating PIPSC policy, and communicating directly to Members and  updating  the website.
Common Survey: PIPSC provided a common survey to all members, and our NR Bargaining Team has been provided access to the General and NR specific results.
Guest Speaker:  Gary Corbett (PIPSC Vice President)
Special Guest:  Jennifer Carr (PIPSC Board of Directors)
Sub-Groups: no Sub-Group AGMs were required in current year
Sub-Group Presidents' Meeting: planned for Quebec City in 2021 (now deferred to 2022)
PIPSC National AGM: virtual meeting November 5th and 6th 2021
Members in the news
Our Group President Tim Kirkby has received the highest award from the Professional Engineers Ontario (PEO), the PEO Order of Honour.
In addition to this honour, Tim has also been acclaimed as the PEO Eastern Region Councillor and is also the PEO Representative on Council (Board of Directors) of the Ontario Association of Certified Engineering Technicians and Technologists (OACETT).

PIPSC 2021 National AGM
Subsequent to the 2021 NR Group AGM, the PIPSC 2021 National AGM was held virtually on November 5th and 6th, 2021 and included our NR Delegates.
A highlight of the PIPSC 2021 National AGM was the awarding of PIPSC Life Membership for Glen Schjerning and Dave Young, recognizing their contributions to PIPSC.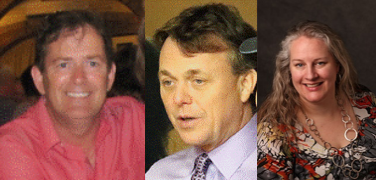 PIPSC National Elections: Jennifer Carr (NR Group) was confirmed as President-Elect.
The AGM also announced that the PIPSC 2022 National AGM will either be held in Toronto, Ottawa or Montreal (Montreal has now been confirmed).
Mental health courses will be provided to stewards, with funding to be provided to each Region.
NR Group Election
As per our NR Group By-Laws, Regions vote in alternate years. This year, the Regions undertaking elections are: Prairies / NWT, Ontario, Quebec, and 3 NCR positions; the remaining Regions will have elections next year.
For this year's elections, the members in both the Prairies / NWT and Ontario Regions have been acclaimed:
Prairies / NWT:           Hugo Buttau
Ontario:                           Asif Mohammed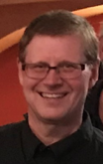 Members in the remaining regions should have now received their digital ballot; if you have not received yours yet, please contact our NR Group Elections Coordinator: Ted Mitchell-Molyneux.
Please remember to elect your regional candidate:
Deadline for on-line voting: Wednesday, February 2nd 2022 at 12PM EST
Successful candidates will join the remainder of the NR Group Executive entering the second year of their term: John Eng, Dale Hudson, Lynn Mayes, Ted Mitchell-Molyneux, Pierre Richard, Glen Schjerning and David Young.
NR Group Bargaining
Bargaining Coordinator:     Hugo Buttau
               NR President:      Tim F. Kirkby
                      Members:      Luc Thibodeau             Cameron Smith
                                            Glen C. Schjerning       David Young
                                            Shirley Tso                    Pierre Richard
                                            John Eng
         PIPSC Negotiator:     Pierre Ouellet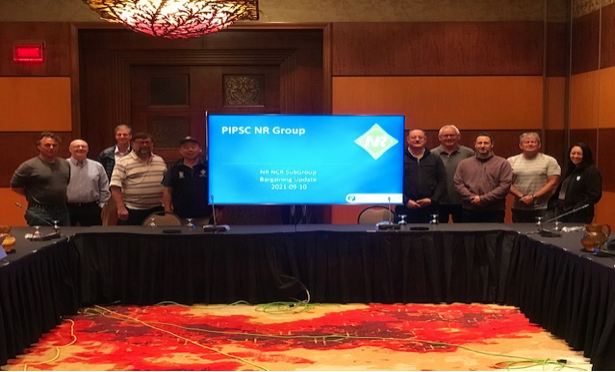 Our NR Group Bargaining Team was the first group bargaining team inaugurated for the oncoming round of bargaining and has met regularly to prepare for the oncoming negotiations with Treasury Board.
In addition to the PIPSC common survey, our bargaining team issued a group survey specific to NR Group Members; the survey results have been provided to the Team, in order to analyze and prepare our initial negotiating positions; that work will be undertaken at a Bargaining Conference to be scheduled this spring.
Our Bargaining Coordinator (Hugo Buttau) and NR Group President (Tim Kirkby) have participated in the PIPSC Strategic Bargaining Committee (SBC), where common strategies are discussed; the use of a common table strategy for this round, has not been confirmed.  Also, we learned that past round negotiations for the Employee Wellness Support Plan (EWSP) have not been conclusive.
The Bargaining team had training scheduled for December 2021, however that has been postponed to this year.
As a result of reviewing the last round of NR Bargaining, our feedback indicated that more direct communication should be provided; to support that recommendation, virtual bargaining updates have started with individual NR Sub-Groups.  We have already provided NR Group bargaining updates for the Calgary NR Sub-Group, the Department of National Defence (DND), National Capital Region (NCR) NR Sub-Group and the Public Services and Procurement Canada (PSPC), National Capital Region (NCR) NR Sub-Group.  Please let us know if your NR Sub-Group would like to schedule an NR Group bargaining update.
Well, that wraps it up for now.  I will post our next NR Group newsletter as soon as we have new developments.
As always, on behalf of your NR Group Executive, thanks for taking the time to stay informed on our Group.
We are better together
Hugo Buttau, P. Eng.
PIPSC NR Group Bargaining & Communications Coordinator