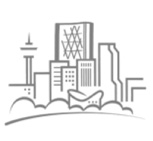 Wills are not just for the rich and wealthy. Regardless of how much or how little money you have, a will ensures that whatever personal belongings and assets you do have will go to family or the beneficiaries you designate. If you have minor children, a will is a must. A will ensures that you get to choose your children's legal guardian should you pass before your children are of legal adult age.
Presenters:
Jonathan Ng, P. Eng., Lawyer and member of The Canadian Bar Association (Wills & Trusts Section) and the Estate Planning Council of Calgary.
National Association of Federal Retirees (NAFR). The National Association of Federal Retirees represents both active and retired members of the federal public service.
Date: Thursday June 20, 2019
Time: 5:30 pm – 7:00 pm (doors open at 5:00 p.m.)
A PIPSC member will be at the front door to direct you to the meeting room.
Location: 517 10 Ave SW
How to get there and parking options:
Short walk from C Train 4th Street station
Parking free at the Core
Street parking near the building is $2.75 per hour until 6:00 p.m.
Underground parking at the building is $5.00 (max. 4 hrs)
Meal: A light meal will be provided prior to the event. Please advise of any dietary restrictions.
Registration deadline: June 13, 2019 11:30 PM - Limit 60 participants
Please honour the registration you make to ensure we use funds efficiently; if you need to cancel, please provide 24 hours notice so that we can accommodate members on the waiting list.
For any questions please contact:
Philippe Marquis @ philippem@pipsc.ca  403-467-0074
To attend please register at Eventbrite link below:
https://www.eventbrite.com/e/estate-and-will-presentation-tickets-62396202722