PIPSC Calgary Branch invites you to a Calgary Hitmen WHL hockey game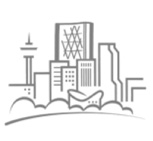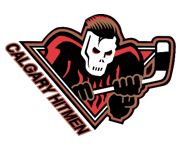 When: Sunday, October 28, 2018 - 4:00 PM
Where: Calgary Saddledome
Details: You and 2 members of your family are invited to a Calgary Hitmen hockey game. (Max 2 adults and 1 child or 1 adult and 2 children)
(Additional tickets may be purchased by the member – we are sitting in section 102. Please contact OJ Pries directly at 403-777-2174 in order to take advantage of our group pricing.)
There is a maximum of 75 attendees - please register early to avoid disappointment. https://www.eventbrite.ca/e/pipsc-calgary-branch-hitmen-game-tickets-50752075825
Deadline for event registration is Friday October 12, 2018.
Tickets will be forwarded electronically to the email address that you use to register.
In addition to the game your family can also choose to either meet a Hitmen player after the game or attend the family skate at the Saddledome. If you want to skate, please bring your skates and helmets and stow them under your seats.
Please help us manage our funds prudently and honour the registration you make as we are unable to receive refunds for no-shows.