PIPSC Calgary Branch invites you for a Lunch & Learn:
We still have available spots, please register by Monday. June 18, 2018.

Date: Thursday June 21st, 2018
Time: 5:00 pm – 7:00 pm
Location: National Energy Board, 517 10th Ave SW, Room 2412/3 (2nd Floor)
Meal: Light supper will be provided. Please advise of any dietary restrictions.
Topic: 1. Employee Wellness Program
Please come to the presentation to better understand the changes you can expect to see in the Employee Wellness Support Program (EWSP) which will replace our existing sick leave.
Speaker: Dale Hudson (NR Group, Halifax)
Topic: 2. Nix Phoenix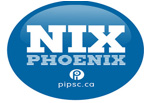 Our members deserve a better and timely pay system, it is time to change Phoenix.
Speaker: Samah Henein (President, Calgary Branch)
For any questions please contact:
Samah Henein – Calgary Branch President
Phone: 403-837-6425
Email: Samah.f.henein@gmail.com
Tijani Elabor
Phone: 905-741-6419
Email: telabor@gmail.com
Phillipe Marquis
Phone: 403-467-0074 (please contact if you arrive for the event later than 5:00 pm)
­­*Due to limited event capacity of 75 members, please cancel your reservation if you are unable to attend after registration.
Please register here at Eventbrite to attend:
https://www.eventbrite.ca/e/pipsc-calgary-branch-lunch-learn-tickets-45999366343