The PIPSC Black Caucus is seeking volunteers to join the leadership team.
The Black Caucus will lead and implement strategies for combating anti-Black racism at PIPSC and with our employers by advising the Human Rights and Diversity Committee (HRDC) on issues and policies that directly relate to anti-Black racism. The caucus will identify and eliminate barriers to Black members' success and create environments for members to reach their full potential.
The Black Caucus envisions an anti-racist PIPSC and anti-racist employers.
In August 2020, the PIPSC Human Rights and Diversity Committee (HRDC) announced the formation of the PIPSC Black Caucus under the leadership of Jennie Esnard, HRDC Chair, and Din Kamaldin, HRDC member.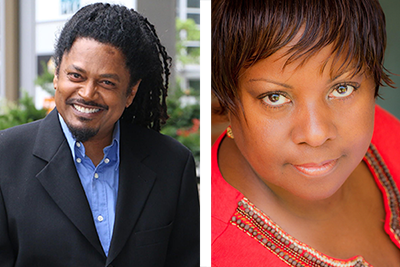 The Black Caucus welcomes Black PIPSC members from all communities to apply for the leadership team by September 21, 2020.
We're seeking members who are ready to help the Black Caucus meet both its short and long-term goals. There are 4 available positions on the leadership team. The leadership team should be prepared to meet virtually regularly for the first couple of months, as applicable.
This is your opportunity to lead and implement policies and programs that support PIPSC's Black members. You will have the opportunity to engage with anti-racist allies to build capacity in your union and workplace.
If you have any questions about applying for the leadership team, please contact Jennie Esnard and Din Kamaldin at Blackcaucus@pipsc.ca.