OITP Bargaining Update # 5 – August 2017
Issues of the Impasse in Bargaining leading to the Strike Vote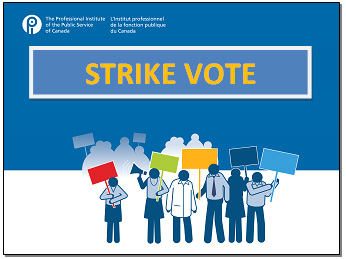 Why the Impasse? The University has yet to agree to any of the proposals made by the UOITP on behalf of you the members and they are seeking some big changes and concessions. The University is seeking to remove your Retirement Allowance and summer hours, change to the benefits and retain unfettered right to out-source your job. The UOITP is seeking to provide for Teleworking, improve your sick leave and decrease the number of years it takes to reach the maximum in each class. Please find below an explanation all of the issues still outstanding in negotiations.
Elimination of Retirement Allowance (Article 36)
You may lose over $40,000 (depending on your class) upon your retirement.
Scenario: Paul, an employee between 55 and 60 years of age at class 10.
His salary (based on salary scale as of May 1, 2003) x .006 x 25 year's experience who achieved factor 90, with 5 or less years remaining until retirement, should receive a retirement allowance of:
Salary (class 10 table) x factor 90 x years of service x years before retirement at age 65 =
$54,768 x 0.006 x 25 x 5 = $41,076
Paul will lose over $41,000 at retirement!
The number of years before normal retirement date progressively decreases between age 60 and 65 to reach zero (0) at age 65. Retirement allowances are payable in the month following the employee's retirement. The employer wants to get rid of this altogether.
Elimination of Summer Hours (Article 11)
This perk, while not providing any financial value, allows many of us to get home earlier and enjoy the summer weather.
Loss of Employment and Opportunities (Articles 6, 19 and 40)
The employer refuses to add language to our collective agreement that would clearly outline requirements before hiring outsiders, contractors to do your job. This affects your opportunities for experience and promotion. What service will be out-sourced next? Yours? Who did Xerox replace?
Increase Costs to Employee Benefits (Article 38)
The new health benefit package offloads portions of costs to employees.
Telework (new)
The University has been stalling on this issue for the past three rounds of negotiations. They say that they are working on a University-wide policy. Yet they quite easily asked members to work from home this last spring while there was flooding in Gatineau.
Sick Leave (Article 27)
The UOITP has asked the University to remove the following restrictive paragraph from the collective agreement:
27.7 Under normal work-related circumstances, the University's sick leave plan is not intended to allow an employee to benefit from a period of therapeutic rest simply for reasons of fatigue, stress or for other similar reasons resulting from personality conflicts with his supervisor, legitimate disciplinary measures or any other similar reason as determined by the Health, Wellness and Leave Sector. We need your feedback. Please reply to the list or to a member of the executive.
Pay
To reach the maximum in your class could take as many as 19 years. This is way over the norm. For comparison purposes a federal IT worker (a CS member) only takes 9 years to reach the maximum. Here is a table of the salaries in effect as of April 1 2017.
| April 1 2017 | Minimum | Maximum |
| --- | --- | --- |
| CS1 | $56,204 | $72,428 |
| CS2 | $69,569 | $85,149 |
| CS3 | $82,120 | $102,029 |
| CS4 | $94,026 | $117,036 |
| CS5 | $107,188 | $139,680 |
Your Bargaining team has proposed either increasing the Minimum of each class or increasing the PDR to 4% per year.
If you have any questions please feel free to contact any member of your Executive or bargaining team.
UOITP Executive
Sean Ford
Mike Murphy
Yannick Charbonneau
Paul Deveau
Denis Dagenais
Marc Boisvenue
Rolland Fillion
UOITP Negotiating Team
Sean Ford
Mike Murphy (alternate)
Yannick Charbonneau
Paul Deveau
Marc Boisvenue
Fred Michaud