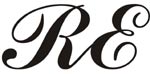 You are invited to participate in the election of the RE Executive, members like you who will work to enhance your terms and conditions of employment.
In accordance with the RE Group Constitution and By-Law 8, elections for the RE Group Executive will be held to elect an Executive of thirteen (13) to hold office for a term of two (2) years starting on the day of the RE AGM, which will be held in May or June 2019.
The Group Executive shall be limited to a maximum of 13 Executive members. Each of the four classifications (DS, HR, MA, and SE) shall be represented on the group executive (By-Law 8.4). In addition, each of the six Regions (Atlantic, Quebec/Nunavut, National Capital Region, Ontario, Prairies/Northwest Territories, and B.C./Yukon) defined in the By-Laws of the Institute shall be represented on the Executive by a minimum of (1) elected member. The number of elected representatives is restricted to 3 from any one department in any one Region. In accordance with By-Law 8.11, once members of the Executive have taken office, they shall meet and elect from amongst themselves, members to the positions of President, Vice-President, Secretary and Treasurer.
The duties of the Group Executive are listed in the RE By-Laws, which may be found on the RE web page.
Nomination Process
If you wish to become a candidate for the RE Group Executive, please fill out the attached nomination form. You are also encouraged to provide a biographical sketch, where you can introduce yourself and explain why you want to become an RE executive member.
These two documents must be received by 4:00 PM (Ottawa time), October 8th, 2018 at group_elections@pipsc.ca. No fax or regular mail will be accepted.
Nomination Form
Each candidate must be nominated by at least two (2) members of the RE Group in good standing (not RAND deductees). Candidates must be regular members and must indicate on the nomination form the department and region in which they currently work.
Biographical Sketch
Submit in Word format. No PDF file will be accepted. Limit text to 300 words. Translation to either French or English will be provided by PIPSC.
Please note that it is the responsibility of candidates to review their candidate's statements before they are submitted. Statements will not be proofread or corrected: they will be inserted into the Elections newsletter as submitted by candidates.
You will find a nomination form attached to this newsletter.
 REsearch Group Election Committee 2019:
Humayoun Akhtar (Chair) – drakhtar.10@gmail.com
Christine Barrass, Peter Hoyt, Tom Ollevier and Khalid Rashid
Nomination Form