PIPSC NR Group Newsletter   

May 2020
Welcome back,
Last year's communications were prioritized for bargaining updates. With our contract in place, I would now like to share other NR Group news and actions. 
As you have had to change the way you work in this pandemic time, PIPSC and our NR Group have also adapted. Although PIPSC offices have temporarily closed, and all physical meetings are postponed until at least September 2020, our service to members has continued by working from home and holding virtual meetings. As we face the start of returning to more regular times, we want to let you know how the NR executive continues to serve our members.
NR Election
In January this year, we held an election for regional representation to serve on the NR executive. As per our bylaws, regions vote in alternate years; this round, the regions holding NR elections were Atlantic (1 rep), Quebec (1 rep), NCR (4 reps), B.C. (1 rep). The remaining regions will have elections next year.
The results are:
Atlantic

Dale Hudson

British Columbia

Ted Molyneux (acclaimed)

NCR

John Eng 

Lynn Mayes

Glen Schjerning

David Young

Quebec

Pierre Richard
They join the remainder of the executive, who are in the second year of their terms: 
Tim Kirkby, Hugo Buttau, Yves R. Cousineau, Asif M. Mohammed, and Donna Scarlett.
Thanks to all our members who participated in the election and to our election committee. Our chair of the NR Elections Committee, Janot Alain, has stepped down from his regional position, so the executive has selected Luc Thibodeau to undertake the balance of Janot's mandate.
Group Executive
At the first meeting of the 2020 executive on March 23, elections were held from the regional elected members to serve on the NR Group Executive, for the following positions:
| | |
| --- | --- |
| President:  | Tim F. Kirkby |
| Vice-President: | Pierre G. Richard |
| Secretary: | Dale Hudson |
| Treasurer:  | Glen C. Schjerning |
| Chief Steward: | Luc Thibodeau |
| Communications Coordinator:  | Hugo Buttau |
| Sub-Group Coordinator: | David A. Young |
| Bargaining Coordinator: | Hugo Buttau |
| AGM Coordinator: | John S.F. Eng |
| Membership Coordinator:  | Edmund (Ted) Mitchell-Molyneux |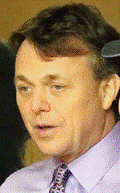 The NR Group is very appreciative of the volunteer work Glen Schjerning dedicated as the NR Group president for the past two years. Under Glen's leadership and support, much was accomplished, including the current collective agreement.
We are pleased to confirm that Glen continues his good work on the national group executive as our NR Group treasurer.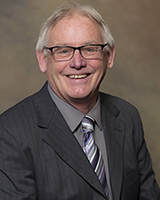 During the April NR national executive meeting, Glen nominated Tim Kirkby as NR Group president. Tim recently was a candidate for Vice-President of the Professional Engineers of Ontario (PEO) and is also a member of the Ontario Association of Certified Engineering Technicians and Technologists (OACETT).
The NR national executive recently appointed Luc Thibodeau, a surveyor who works in downtown Montreal, to fill the vacant term of one year on the national executive. Luc brings with him a number of years of union experience as a member of the NR national executive as Chief Steward. Luc's appointment was created to fill the vacant term that was created when NR Quebec representative Janot Alain departed the executive.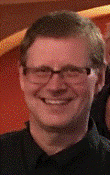 The NR executive welcomes Ted Mitchell-Molyneux, who works in Vancouver and replaces long time British Columbia NR representative Geoffrey Kendell. Thanks Geoff.

During the April 23rd national executive meeting, Pierre Richard, who works in Montreal, was elected Vice-President of the NR Group. For the past few years, the Vice-President's role was completed by Asif Mohammed.
Pierre brings with him many years of NR Group bargaining experience and leadership, which will be very valuable to the group during these busy COVID-19 times. We are thankful Pierre volunteered to help!

Dave Young was confirmed once again as our NR Sub-Group Coordinator. David enjoys his working relationships with all the sub-group presidents. Thank you, David!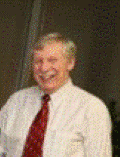 Dale Hudson works in Halifax and fulfills many valuable roles on the NR national executive including Secretary, NR Group Common Bargaining Table Representative, Sick Leave and Wellness National NR Representative, member of the PIPSC national committee that hears and rules on conflict, PIPSC National Consultation PSPC Departmental Team Representative, and NR Group Contracting Out Committee lead. Dale maintains a busy work position while balancing these many PIPSC roles. We thank Dale's family for supporting his very busy volunteer PIPSC work. 

John Eng works in Ottawa and brings his past NR bargaining experience for RCMP NRs, has served as our NR Group Treasurer and Chief Steward, is a past recipient of Steward of the Year Award, and is currently serving as our AGM coordinator.

We are very appreciative of Donna Scarlett's role in 2019 as Membership Coordinator.
Donna works in Gatineau Quebec and she is the current Vice President of the NR Gatineau Sub-group
Donna is now one of the Members at Large on the NR Group executive committee and she is looking forward to continuing to help members in the NR Group whenever possible. She brings fresh perspectives to the executive and we are very pleased that she has volunteered to help out for another year.

We are very appreciative of Lynn's role in 2019 as a member of the bargaining committee. The election of officers for 2020 resulted in a new role for Lynn as Member at Large. Lynn works in Gatineau Quebec.

We are very appreciative of Asif's Volunteer work as Vice President for the past two years. The election of officers for 2020 resulted in a new role for Asif as Member at Large. In 2019 Asif chaired a Deprofessionalism Committee for the group. Asif works in Burlington Ontario.

We are very appreciative of Yves role in 2019 as a member of the bargaining committee. The election of officers for 2020 resulted in a new role for Yves as Member at Large. Yves works in Ottawa Ontario.
Although our contract expires September 30, 2022, the NR executive held a review of the past bargaining session on November 16, 2019, to see where we could be stronger in the next round.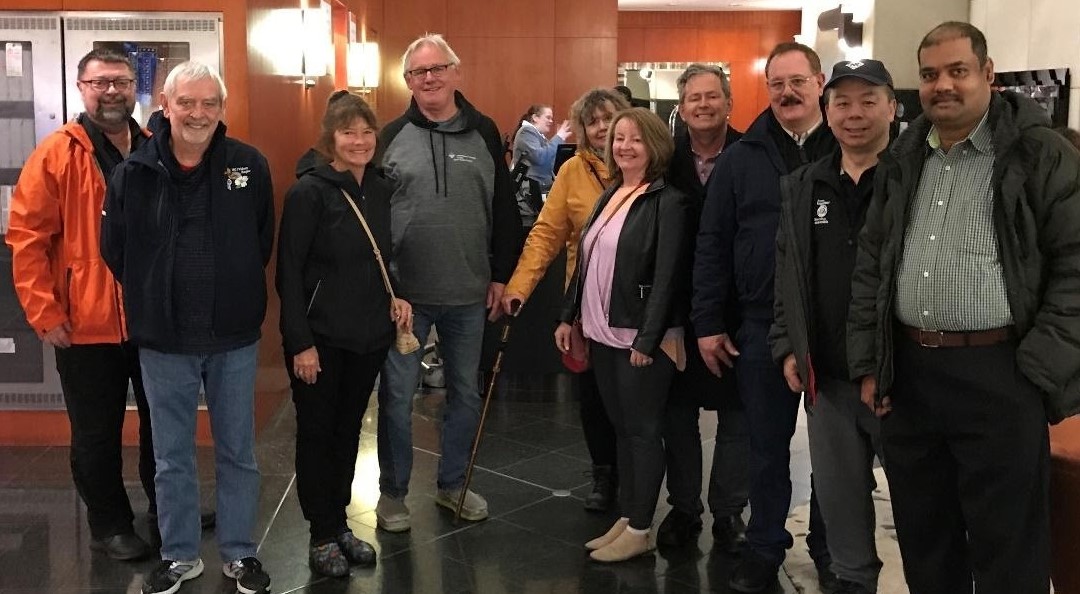 2019 NR executive at negotiations post-mortem review
One of the suggestions from the review was to start preparation earlier to provide more opportunity to develop positions and research. To achieve this aim, at the May 13 meeting of the NR executive, we established the new bargaining team:
Bargaining Coordinator:

Hugo Buttau

NR President:

Tim F. Kirkby

Members:

Luc Thibodeau      

Cameron Smith        

Glen C. Schjerning  

David A. Young        

Shirley Tso               

Pierre G. Richard     

John Eng

EWSP

Dale Hudson

PIPSC Negotiator

Pierre Ouellet
Bargaining News
I was your NR Group Bargaining Coordinator for the previous round of contract negotiations and am proud to continue to serve in that position for the next round.
As the November 2019 Bargaining Summary Newsletter was not received by all members, it will be reposted on our web page.
As the long delayed posting of our ratified contract is finally in place (NR Agreement), we can now fulfill a motion passed at our 2019 NR Group AGM to publish the initial bargaining positions of both our group and Treasury Board. This document will also be on our web page. 
With the current fiscal climate and a new round of bargaining to come, we expect a different experience than in past rounds and have placed a priority in selecting a very experienced NR Group bargaining team.  We shortly expect to have a virtual meeting scheduled for our new
team to map out the work we need to get in place, prior to the actual bargaining. That work will include again reaching out to members for your priorities, formulating positions and preparing research to validate the priorities.
The Employee Wellness Support Program (EWSP, formerly Sick Leave) negotiations also continue and until that agreement is completed, with ratification by members, the current sick leave provisions of our contract will remain.
NR Group AGM
As PIPSC has mandated that all planned in-person meetings are suspended until at least September 1, our planned NR Group AGM as well as the NR Sub-Group Presidents meetings are on hold, pending further direction from the PIPSC Board of Directors.
As to the PIPSC National AGM, that is also not confirmed, so selection of NR Delegates for that event is also on hold. We will let you know as soon as we have an update.
Other News
In November 2019, the Vancouver NR Sub-Group held their AGM and some members of our National Group Executive were able to attend.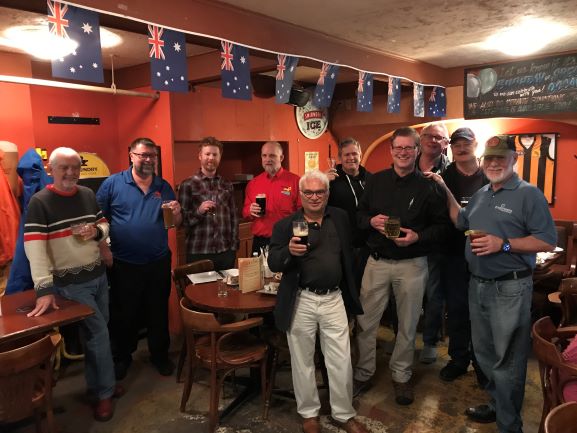 NR Executive and Vancouver NR Sub-Group
Our own NR Group President, Tim Kirkby, who is also a member of the Professional Engineers of Ontario (PEO), received the following thank you from Engineers Canada:

April 20, 2020
Dear Tim,
This week Canada is celebrating National Volunteer Week. In these times of disruption and worry, it can be challenging to feel celebratory. But if the outbreak of COVID-19 is showing us anything, it's that the spirit of volunteerism—helping our fellow citizens for the good of a greater cause—is a foundational value in Canada. Across Canada, volunteers are rising to the challenge of an unprecedented time, continuing to dig deep and contribute to the organizations to which they feel a strong allegiance.
You are one of those volunteers. As Engineers Canada recalibrates its operations to remote work, you're standing with us. As you yourself adapt to such significant change, you continue to volunteer with our committees, on our boards, and in our working groups. You continue to contribute critical advice and guidance as we work on behalf of Canada's engineering regulators to advance the engineering profession. Thank you.
The theme of this year's National Volunteer Week is "it's time to applaud this country's volunteers." It is an appreciation that is duly earned. In these times of physical distancing, we want you to hear a ringing ovation for the efforts that you're making for Engineers Canada, and for the profession as a whole.
And this applause extends to your family, employer, colleagues, and friends who encourage and support you to take the time out of your busy life and offer it to Engineers Canada.
Throughout this week we'll be sharing our appreciation with you and your fellow volunteers with some special messages over social media. Through these messages and this letter, we want you to know that our work is impossible without your support and your dedication. Thank you so much for everything you do for us and for the profession.
Gerard McDonald, MBA, P.Eng., ICD.D, Executive Officer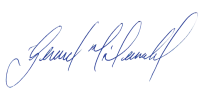 Sincerely,

David Lynch, FCAE, FEC, P.Eng. President

Well, that wraps it up for now. I'll post our next newsletter as soon as we have new developments. 
As always, on behalf of your NR Group Executive, thanks for taking the time to stay informed on our group.
We are better together
Hugo Buttau, P. Eng.
PIPSC NR Group Communications Coordinator