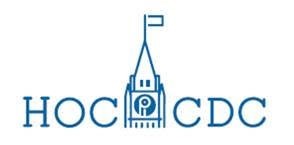 Further to our message of January 25, 2021, the bargaining teams representing the Professional Institute of the Public Service of Canada and the House of Commons met on February 8 and 9, March 30 and 31, as well as on May 18 to negotiate the renewal of the collective agreement that expired on March 31, 2020. As had been previously agreed, the teams used interest-based bargaining to deal with matters where this approach was fitting. Other matters were dealt with using a more traditional positional bargaining methodology.
The teams are pleased to announce that a tentative agreement was reached and both sides committed to seek ratification as quickly as possible. It was also agreed to continue to respect the confidential nature of their discussions until the proposed agreement has been ratified.
A separate email will follow to PIPSC members with more details.
          Isabelle Dumas

Co-Chair, Acting President, House of Commons – Procedural Clerks and Analysis and reference Group, PIPSC                                                                     

            Eric Janse

Co-Chair, Clerk Assistant, Committees Legislative Services Directorate