To: Subgroup Presidents, ROCs, Stewards, Helpful & Engaged Members
Re: CS Day of Action
Tuesday May 28, 2019
Wear Your CS Colours – BLUE AND YELLOW
Support your Bargaining Team
May 28 starts the 3rd and last scheduled session of bargaining before the writ is dropped for the federal election. It is critical CS members get out to show support for the bargaining team, to show to Treasury Board that the Group stands united. The message is clear;
"We deserve fair pay. We won't take a bad deal,
not before the election and not after it either".
In order to gather members in action and to get members talking about the contract, below you will find a variety of possible events.
Wear CS Colours –WEAR BLUE AND YELLOW
Wear a Blue and Yellow Ribbon
Put up a Day of Action Poster (found below)
Celebrating with cake and watch the CS YouTube videos
Coffee and donuts to get conversation going, with a #DOBETTER poster on the wall
Setup a table for GO Bananas for Bargaining!
Hand out leaflet and provide bargaining information – (found below)
Even Smaller Group Activities
Please contact virtual or widely geographically dispersed members and ask them to snap a selfie with a sign, a banana and/or a ribbon.
Whatever the event TAKE A PHOTO OF ENGAGEMENT and send to  NOC_Steering@pipsc.ca and use #ProudlyCS.
CS Day of Action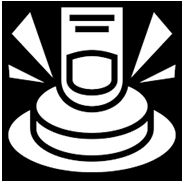 May 28, 2019

16,000 Professional Federal IT workers,
stand behind our CS Group Bargaining Team in negotiating;
PAY PARITY with other IT workers
Reducing contracting out
Investing in training and careers
Nixing Phoenix
Allowing union representation at performance reviews