Fellow members,
Protecting our members' pensions remains a top priority for PIPSC. On February 26, 2019 CRPEG President Jonathan Fitzpatrick was joined by Canadian Alliance of Nuclear Workers (CANW) representatives Steven Schumann and Matt Wayland  in a meeting with three members of the Opposition on Parliament Hill:  Green Party Leader Elizabeth May (Saanich-Gulf Islands, British Columbia); James Bezan (Conservative, Selkirk-Interlake-Eastman, Manitoba); and Daniel Blaikie (NDP, Elmwood-Transcona, Manitoba).  The issue: the return of Canadian Nuclear Laboratories workers into a public service pension plan.
As Member of Parliament Blaikie pushes ahead with his Private Member's Bill C-414, which seeks to extend the deadline by which CNL employees can continue contributing to their public service pension plans, CANW and PIPSC will continue to pressure Canada's elected representatives to do the right thing.
I encourage all of you to join the campaign to support your fellow members by joining the CANW Facebook group.
Better Together!
Debi Daviau,
President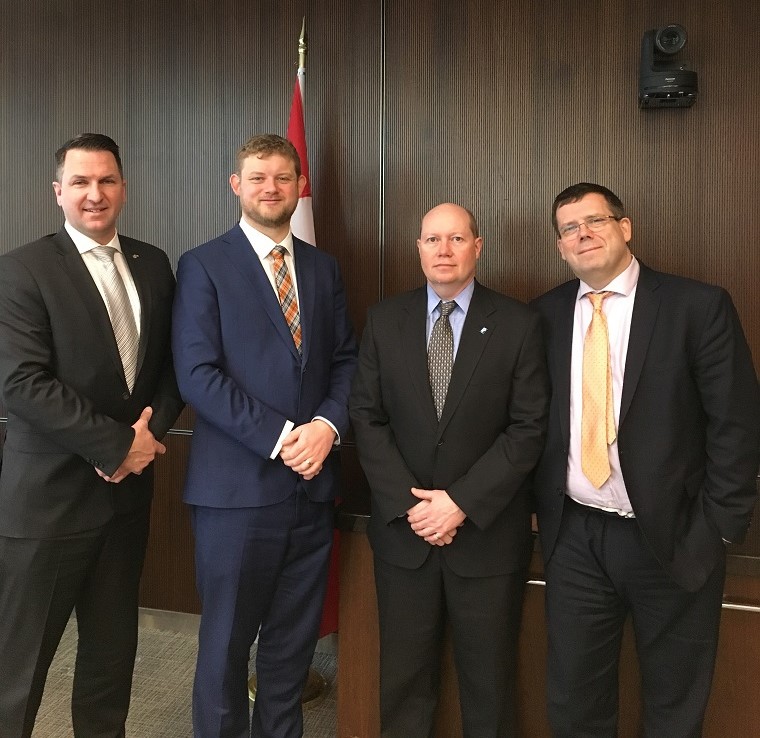 From left: Matt Wayland, Daniel Blaikie, Jonathan Fitzpatrick and Steven Schumann