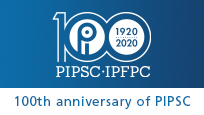 NOTICE OF ANNUAL GENERAL MEETING PIPSC MEMBERS 
You are invited to attend a social evening in connection with the Annual General Meeting (AGM) of the Winnipeg Sub-Group of the AFS Group and PIPSC 100th Anniversary. 
Thursday, April 16, 2020 
Tavern United 
2nd floor, 345 Hargrave St (@Graham Ave) 
Cocktails at 4:30 PM / Dinner at 6:00 PM / Cash bar / Dinner ticket $10.00 
Annual General Meeting: 5:15 PM (no charge to attend meeting only) 
Must attend meeting to have your ticket reimbursed. 
Door prizes drawn after the meeting. 
Deadline for ticket purchase is Thursday, April 9, 2020 
Anyone requiring a meal accommodation – contact Brad Sedor @ 431-489-7027 
The four meal choices are: 
TU Signature BBQ Ribs Tavern Signature Double-Smashed Cheeseburger 
Black Bean Veggie Burger Fiesta Tortilla Salad (Chicken or Beef) 
Regular coffee, tea, or soft drink included. 
This function is open to all PIPSC members working at the CRA in Winnipeg (AU, CO, CS, FI, LS, MG-AFS and SI) resident in Winnipeg. This is an opportunity to get together as members of the AFS Group, to welcome new PIPSC members and to elect officers for the Sub-Group. 
There is no charge to attend the meeting portion of the meeting. 
| | | |
| --- | --- | --- |
| To make a dinner reservation, please contact one of the PIPSC-AFS members listed below: Denise Hedlund  | 204-983-1857  | 3rd floor - 360 Main St  |
| Julie Bourque  | 204-878-4780  | 3rd floor - 360 Main St  |
| Cheryl Schellenberg  | 431-489-6831  | 3rd floor - 360 Main St  |
| Brad Sedor  | 431-489-7027  | 3rd floor - 360 Main St  |
| Christine Freeman  | 204-983-7022  | 1st floor - 325 Broadway  |
| Kevin Stokes  | 204-984-8090  | 4th floor - 325 Broadway  |
| Pam Kubicz  | 204-983-6976  | Room 213 - Winnipeg Tax Centre  |
| Jerald Ndukwu  | 204-983-1648  | Room 213 - Winnipeg Tax Centre  |
 Please bring extra funds to support the PIPSC Legacy Foundation which provides scholarships to PIPSC members' students. 
CALL FOR NOMINATIONS 
Winnipeg AFS Sub-group, are calling for nominations from members of the AFS bargaining unit in Winnipeg (AU, CO, CS, FI, LS, MG-AFS and SI) for the following positions on the Winnipeg Sub-group of the AFS Group. 
President - Two-Year Term 
Secretary - Two-Year Term 
Members-at-Large – Two-Year Term – 5 positions 
Only members in good standing are eligible to hold office, nominate and vote members for positions on the Sub-Group Executive. If you are not presently a member of PIPSC, please contact a steward or one of the executive officers. 
Nominations must be in writing and must be received by the Elections Committee on or before 4:00 PM on Friday, April 3, 2020. You may nominate yourself. If you wish to nominate a member other than yourself, please ensure that the member is willing to hold office. 
Please email nominations to: 
The Elections Committee Chair, Julie Bourque at jbourque@pipsc.ca 
PLEASE NOTE: AFS Group By-Laws 
7.4 Eligibility to Hold Office 
7.4.1 Because all members of the Group and Sub-Group Executive are required to consult with the employer on behalf of the members, then, to be a candidate or remain an Officer, the person must be a member and must be or become a Steward. 
Thank you, 
Winnipeg AFS Sub-Group