PIPSC Regina Branch Executive will be participating in the Labour Day Family Picnic on the grounds of the Regina Legislative Building.  
This event is sponsored by Unions to provide a day of free fun, food and entertainment for all ages.  There are plenty of activities for children which make this event a great outing for families.  The event also provides opportunity to speak with members from other Unions to learn what issues and topics are of interest with these other groups in our community.
Make sure to stop by the PIPSC event tent and say hello, we will have a game set up for children with prizes.  Hope to see many of you there!
Event: Regina Labour Day Family Picnic
Location: West Lawns Legislative Building Regina SK.
Date: Sept 3rd, 2018
Time: 12:00pm - 3:30pm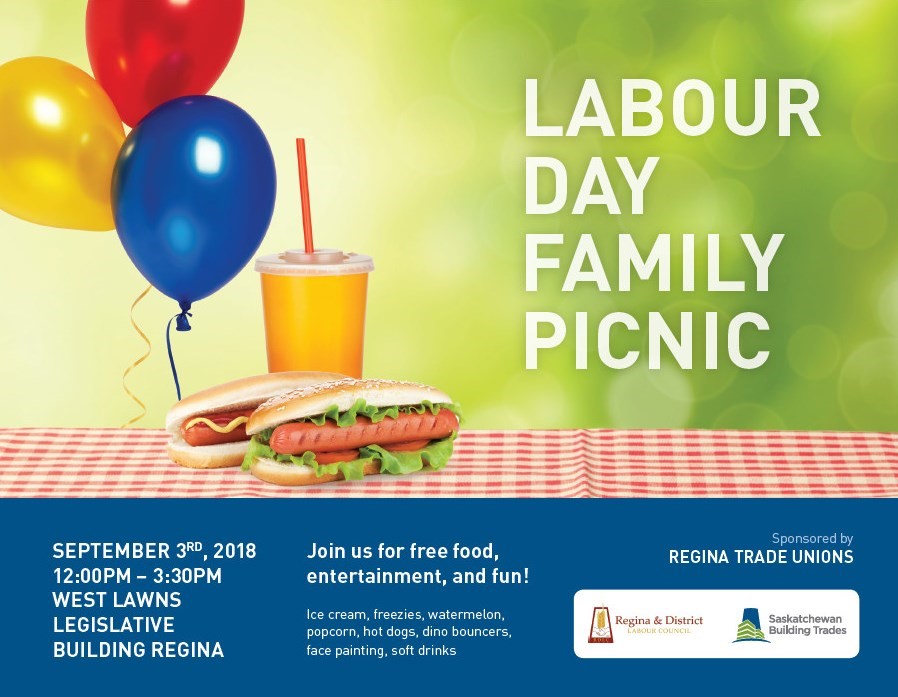 Join us for free food, entertainment and fun!
Ice cream, freezies, watermelon, popcorn, hot dogs, dino bouncers, face painting, soft drinks
Sponsored by
REGINA TRADE UNIONS
Regina & District Labour Council
Saskatchewan Building Trades