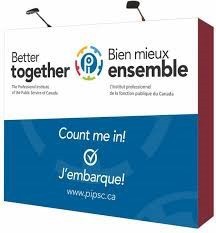 We welcome all our PIPSC Kingston Members to attend our Better Together sponsored event.
When: Wednesday July 10th, 2019 at 17:00 hrs
Where: Kingston Brewing Company (34 Clarence St.) -
Up-stairs Meeting Room
Meeting begins at 5:30pm
Special Guest Speaker — Debi Daviau with some important
Updates on bargaining, sick leave, Phoenix, and other news
Please R.S.V.P. to Sam Biilton sam.bilton@csc-scc.gc.ca
by July 1st, 2019.Seating is Limited.