PIPSC-Kingston Branch 2019 AGM
Wednesday April 17th, 2019 at 1730 hrs
Open to all PIPSC Members
Renaissance, 285 Queen Street, Kingston On
Meeting begins at 17:30 Sharp!
Cash bar on Location
Free Dinner served at Approximately 1800hrs
Please RSVP Cindy Gagnon by April 12, 2019
To register for the event cynthia.gagnon@csc-scc.gc.ca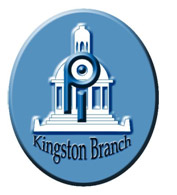 AGENDA:
1730: Call to Order
Approval of Agenda
Minutes of 2018 Annual General Meeting
Annual Financial Statement
1745: Elections (V.P, Treasurer, Communications Officer & 2 Members at Large)
If you are interested in joining Kingston Branch Executive, join us.
Report of the Elections Committee
1800: Dinner
Introduction of Guest Speakers and Presentations
Guest Speaker: Debi Daviau PIPSC National President
PIPSC material and prizes will be Distributed at the event
Adjournment of meeting
Hope to see you all there!