Election Notice
The Statistics Canada NCR Branch Executive Committee is composed of 1 President, 1 Vice-President, 1 Secretary, 1 Treasurer and up-to 7 members-at-large. All the positions are for a 2-year term with the President, Treasurer and 4 members-at-large being up for election on odd years and the Vice-President, Secretary and 3 members-at-large being up for election on even years.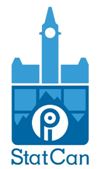 THIS YEAR WE ARE CALLING FOR NOMINATIONS FROM MEMBERS OF THE STATISTICS CANADA NCR BRANCH COMMUNITY FOR THE FOLLOWING POSITIONS ON THE STATISTICS CANADA NCR BRANCH EXECUTIVE COMMITTEE:
Vice-President
Secretary
3 Members-at-large
Only Regular and Retired members are eligible to hold office, nominate members for positions on the Branch Executive Committee and vote for Executive members and on resolutions. If you are not presently a member of PIPSC, please contact a PIPSC steward.
Nominations, made in advance, must be in writing or by email and must be received by Eric Hortop (ehortop@pipsc.ca) (613) 854-9817 on or before 4:00 PM on November 9th, 2018. You may nominate yourself. If you wish to nominate a member other than yourself, please ensure that this member is willing to hold office.  Nominations can also be made from the floor at the branch AGM.  Each nomination must be seconded by another member of the branch, in addition to the nominator.
The election will be held during the Statistics Canada NCR Branch Annual General Meeting on November 15th, 2018.
Please also see: www.facebook.com/PIPSCStatCanNCRBranch