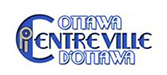 Ottawa Centreville Branch - Family Get Together and ''Sick of Winter Event'' - March 28, 2020
Would you like to spend quality time with your spouse and kids in a hot, sunny tropical paradise? Well, your Ottawa Centreville Branch Executive is delighted to offer you the next best thing. All OCB members, their spouse/partner and children are cordially invited to participate in a fun-filled evening of merriment and refreshments at the Ogilvie Splash Wave Pool located on Ogilvie Road.
https://ottawa.ca/en/residents/facilities/splash-wave-pool
Pizza and refreshments will be served. Even if you don't have any kids, we want you to join us anyway.
Place: Ogilvie Splash Wave Pool
Location: 2040 Ogilvie Road (see map )
Date and Time: Saturday, March 28, 2020– 5:30 pm to 8:00 p.m.
Please RSVP by March 20, 2020, at the latest, so that we can finalize the arrangements. 
Also, if you have children, it is recommended that you review and become familiar with the City of Ottawa Safety and Supervisory Standards: 
https://ottawa.ca/en/residents/recreation-and-parks/swimming#safety-and-supervisory-standards-city-pools-and-beaches
We sincerely hope that you will find time to join us at the Ogilvie Splash Wave Pool.
Don't forget to bring your bathing suits and towels.
If you have any questions, please contact ocblearning@pipsc.ca 
Best Regards,
OCB Executive