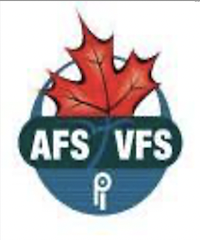 PROFESSIONAL INSTITUTE
OF THE PUBLIC SERVICE OF CANADA
 
Notice of 20th 
Annual General Meeting of the
Vancouver-CRA Branch
Date:     Thursday, December 16, 2021
Time:     Social             5:00 pm
              Meeting           6:00 pm
              Dinner             7:00 pm
              Adjournment   approx. 8:00 pm
Place:   Lee Garden Seafood Restaurant
             6401 Kingsway Burnaby, BC V5E 1E1 Tel: (604) 428-8885
 
Prior to admittance, proof of full vaccination is required for all attendees.
Any PIPSC Branch member may attend the Meeting at 6:00 p.m. If you wish to have A GUARANTEED SEAT for the dinner after the meeting, please email Lauren Kunimoto (laupa@telus.net) to reserve your seat as we are limited to a maximum of 80 members (please note if vegetarian). You will receive an email confirming your attendance or if you are on the wait list. The cost for dinner is AN HONOUR SYSTEM COMMITMENT FEE OF $5, payable at the door or by advance e-transfer to Lauren Kunimoto (the funds to be forwarded to the Branch Treasurer).
We respectfully request that members arrive to attend both the meeting and optional dinner and not arrive late to the dinner only. We also request that cancellations be communicated to Lauren no later than December 10 , 2021 so that seats are made available to others on the wait list.
Contact Lauren Kunimoto for tickets. Email: laupa@telus.net
 
Vancouver-CRA Branch Executive                                         Term Expires
President:                  Kal Sahota                                                       2022
Vice-President:          Mohan Grewal                                                 2023
Treasurer:                  Colin McBride                                                  2022
Secretary:                  Lauren Kunimoto                                             2022
Member-at-Large:     Jason Brown                                                    2022
Member-at-Large:     Gurpreet Khera                                                2023
Member-at-Large:     Mauro Defeudis                                               2022
This is an interim election for the following positions: 
President, Vice-President, Treasurer, and 2 Members-at-Large.