It was a beautiful, albeit cool, first day of spring on the NRC Montreal Road Campus in Ottawa so members of the PIPSC RO/RCO Group gathered for a hot drink and a photo-op. This "Spring into Action" event was organized to show support for the bargaining team who are in session next week. Many members wore their "blues" and the really dedicated ones even dyed their hair!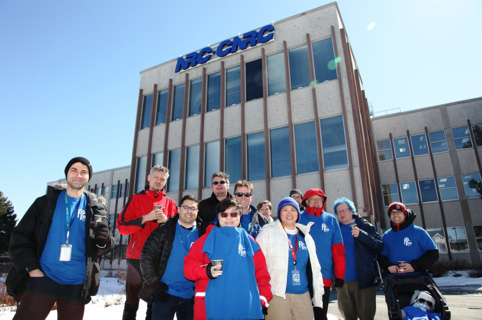 In Montreal Royalmount, a large crowd of RO RCO members also sprang into action for the first day of spring and gathered to show their support for the bargaining team.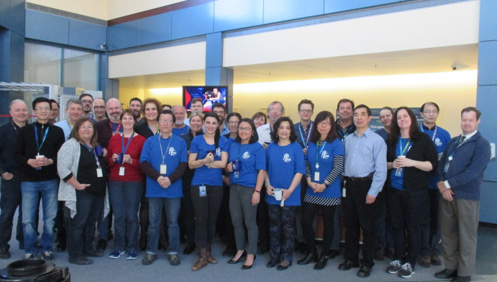 As we enter this next set of bargaining meetings, March 27-29, we ask for your continued support so that we can reach a fair contract for all our members.  On Wednesday, March 28, 2018, please wear your blue RO/RCO t-shirt and/or your Better Together pin or bring a RO/RCO mug or water bottle to a work meeting.
Thank you for your support!
In solidarity,
PIPSC NRC RO/RCO group bargaining team