As we start September, we are launching a new campaign called "Canada's public service is the best in the world." This campaign is based on the recent international report by InCiSE (International Civil Service Effectiveness Index 2017), which assessed the working conditions of public servants throughout the world. Canada's public service distinguished itself in several areas, such as being an attractive work environment and having effective governance.
The goal of our new campaign is to encourage our employer, the government, to continue to invest in its employees and develop expertise internally. This will allow the public service to maintain its renowned prestige, and continue to attract top professionals to the public service.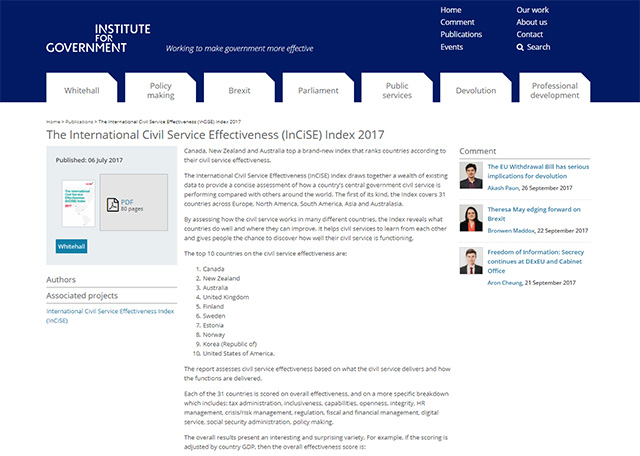 For years, many tasks normally assigned to public servants have been outsourced, causing a gradual de-professionalization of the public service. Several large projects have also been contracted out, leading to problems with management, reliability, security, high costs and, in some cases, failures. Consider the problems that resulted from consolidating emails under Canada.ca and from the Phoenix pay system.
I encourage you to sign the electronic petition to demand investments in the public service.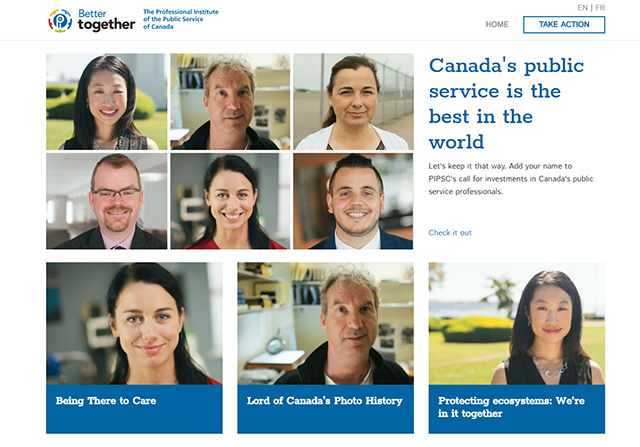 For this campaign, we are using a new Web tool from NationBuilder. Over the next few months, PIPSC will increasingly use this engagement tool, which has some impressive features. One feature that will be very useful to everyone is the ability to organize local events (AGMs, Lunch & Learns, movie socials, etc.), send attractive email invitations and follow up with those registered. We will also be able to conduct surveys and support our lobbying activities.
Through the Fall, the Better Together team will introduce a set of engagement tools, guides, presentations and road maps. All this will be available to you on our action website soon.
#Solidarity
Stéphane Aubry
Vice-President, PIPSC
September 7, 2017