Announcing PIPSC Derby Day!!!!  Come to the races!!!!!
We would like to invite you plus one to the Rocky Mountain Turf Club at the Lethbridge Exhibition grounds on Saturday September 22, 2018 from Noon to 5 PM to enjoy a great day of racing.
On 22 September 2018 at the Rocky Mountain Turf Club: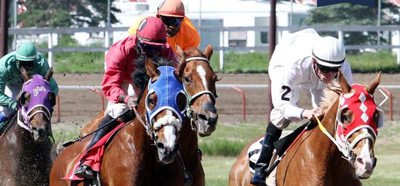 Rocky Mountain Turf Club webpage: http://www.bullys.ca/
Lunch will be provided.
There will be a 50/50 draw.
Other prizes will be awarded.
Please respond by Monday July 23 at 5 PM so we can prepare for this fun event.
RSVP to   Toddmccoy@pipsc.ca
Dress up in your best derby duds and come out for a good time and participate in the PIPSC sponsored feature race and have a chance to enter the winners circle.
Brought to you by:
PIPSC Lethbridge Branch
RE (Research Group) Lethbridge