Social Media Shareables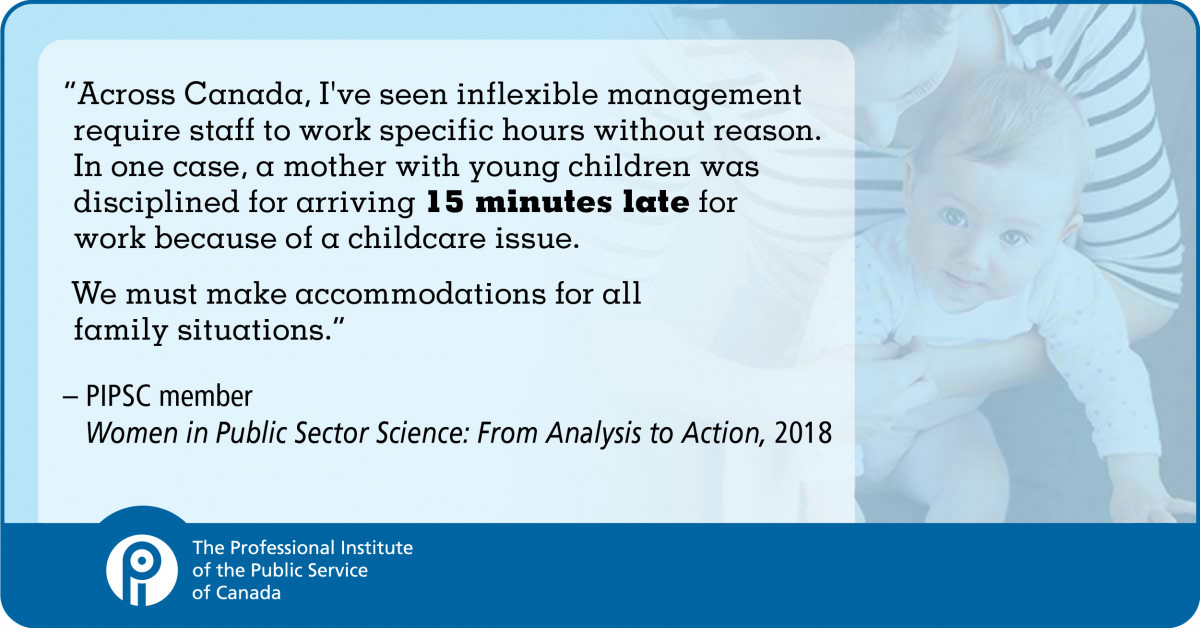 "Across Canada, I've seen inflexible management require staff to work specific hours without reason. In one case, a mother with young children was disciplined for arriving 15 minutes late for work because of a childcare issue.
We must make accommodations for all family situations.
– Member, PIPSC
– Women in Public Sector Science: From Analysis to Action, 2018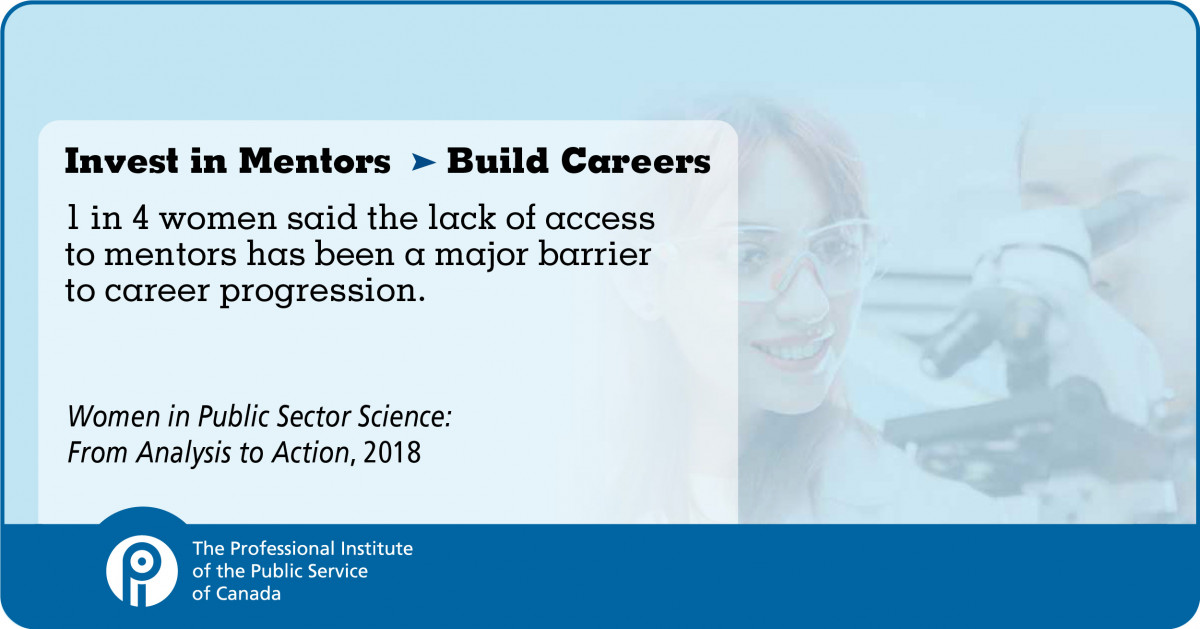 Invest in Mentors → Build Careers
1 in 4 women said the lack of access to mentors has been a major barrier to career progression.
– Women in Public Sector Science: From Analysis to Action, 2018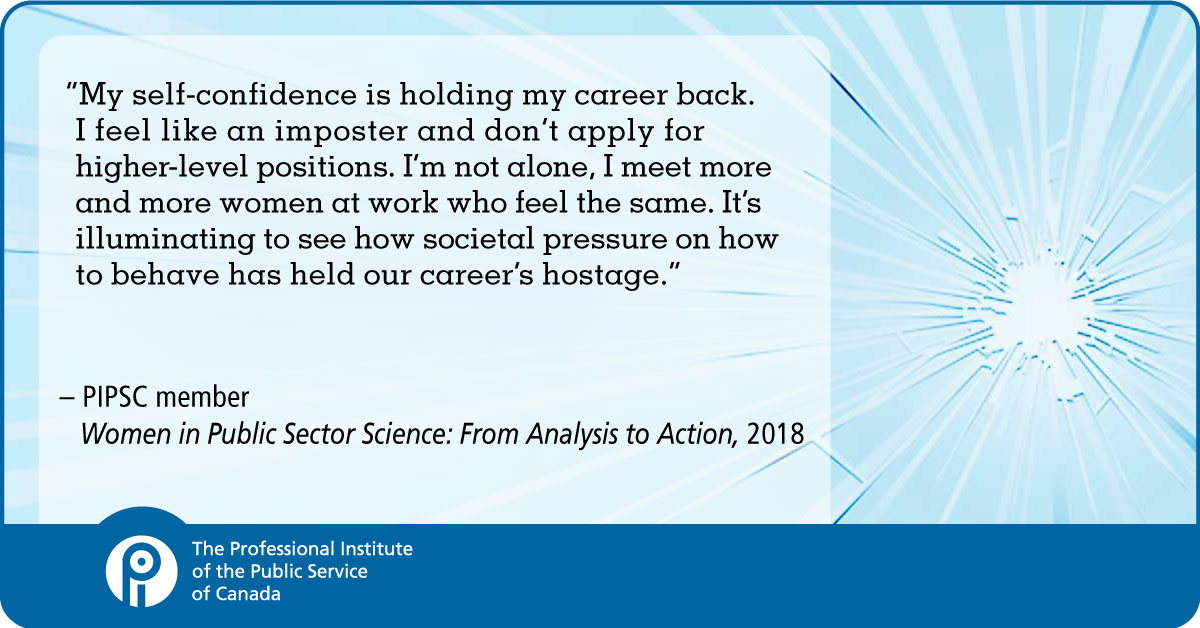 "My self-confidence is holding my career back. I feel like an imposter and don't apply for higher-level positions. I'm not alone, I meet more and more women at work who feel the same. It's illuminating to see how societal pressure on how to behave has held our career's hostage."  
– Member, PIPSC
– Women in Public Sector Science: From Analysis to Action, 2018