On February 7, 2018, PIPSC Vice-President Stéphane Aubry and Special Advisor to the President Emily Watkins testified before the Standing Senate Committee on National Finance about the Phoenix pay system's impact on Institute members.
They presented the Institute's core position that its members – like all working Canadians – deserve to be paid accurately and on time. To do that, they need adequate staff support in their workplaces to resolve ongoing Phoenix pay issues. Just as importantly, the government should get rid of Phoenix and task its own 13,000-strong IT professionals with building an in-house pay system – a system that will be better, cheaper and more reliable than Phoenix.
They also took the opportunity to raise the issue of overpayments caused by Phoenix and the impact these will have on our members over the course of the upcoming "tax season".
Finally, they brought up the matter of compensation for public servants in light of the many hardships Phoenix has caused them, including untold stress and the time spent dealing with pay problems.
This meeting with leading Senators is just one of the many government relations initiatives underway at the Institute to bring matters of critical importance to its members directly to the attention of Canada's political leaders.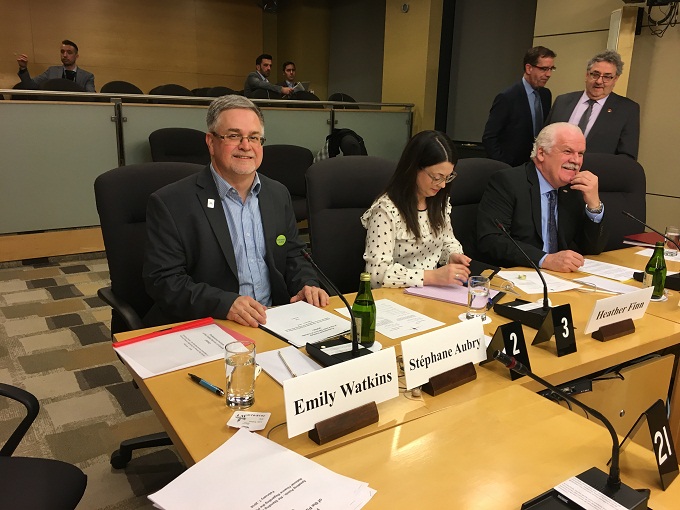 Institute Vice-President Stéphane Aubry with PSAC's Heather Finn and Chris Aylward.