PIPSC is your ally for building a welcoming and inclusive workplace for LGBTQ2S+ workers
Our LGBTQ2S+ community has overcome incredible obstacles. While we can be happy that we legalized same-sex marriage in 2005, and that we're making it easier to express gender identity on official documents, there's still a lot of hatred and discrimination throughout Canada that we must eliminate. LGBTQ2S+ individuals still fear violence following a gruesome homophobic attack in Toronto, Pride flags being burned, and daily microaggressions.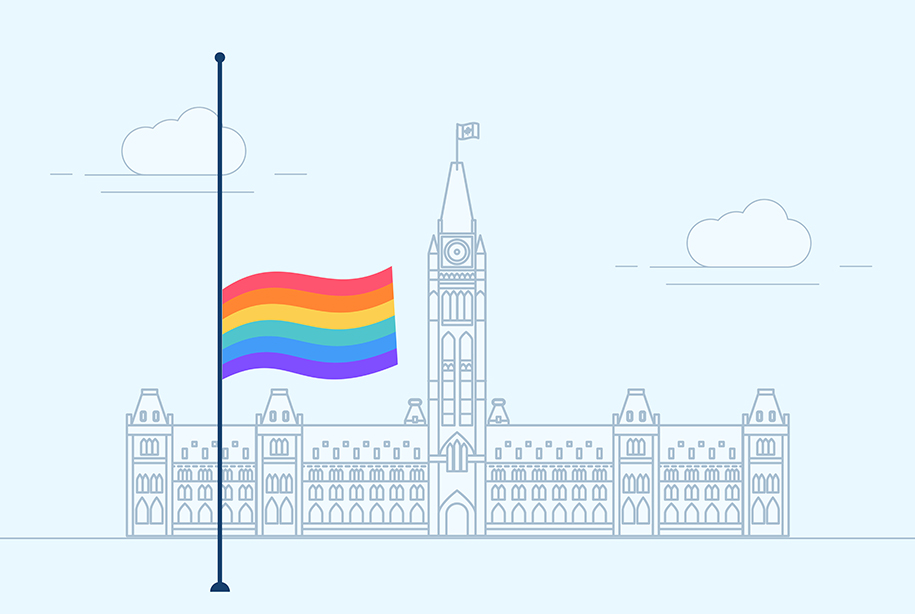 Canada has failed the LGBTQ2S+ community many times
When queer bars and bathhouses, regarded as LGBTQ2S+ safe spaces, were raided in Montreal, Toronto and Vancouver by local police, LGBTQ2S+ Canadians knew their rights were under attack. How can the community feel safe when being queer is criminalized by the people tasked with protecting us?
LGBTQ2S+ Canadians working in the public service are still healing from the public service purges that went on from the 1950s to the 1990s. A special department was created in the federal government to root out homosexuals from the public service, forcing LGBTQ2S+ workers to live in fear. The government finally apologized for this purge, which still haunts past and present public servants and community members.
And today, men who have sex with men are still barred from donating blood. Although all blood is rigorously tested for any diseases after it's collected, blood collection policies are still rooted in the 1980s. A straight man can have sex with as many partners as they want, and still donate blood without question. This is nothing short of discrimination.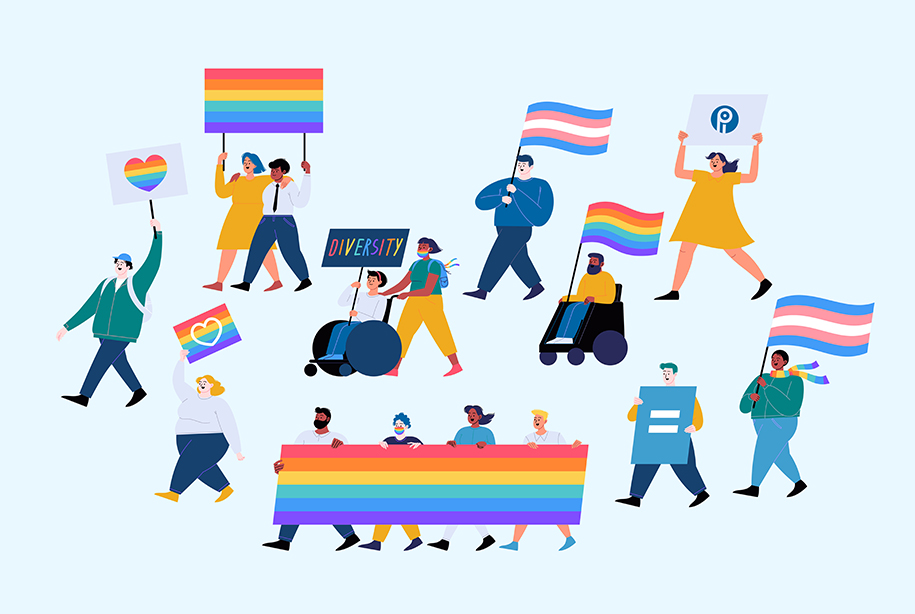 The Canadian labour movement has a key role in supporting LGBTQ2S+ communities
The Canadian labour movement is supporting a massive reinvestment LGBTQ2+ communities. LGBTQ2S+ community initiatives are hugely important in building a network of solidarity for individuals who come out of the closet, who need access to services, and who want to build a culture of resistance against homophobia, transphobia and biphobia.
We've also called to eliminate Canada's discriminatory blood donation policies that force gay men to be abstinent before donating blood while heterosexual men can have as many sexual partners as they like.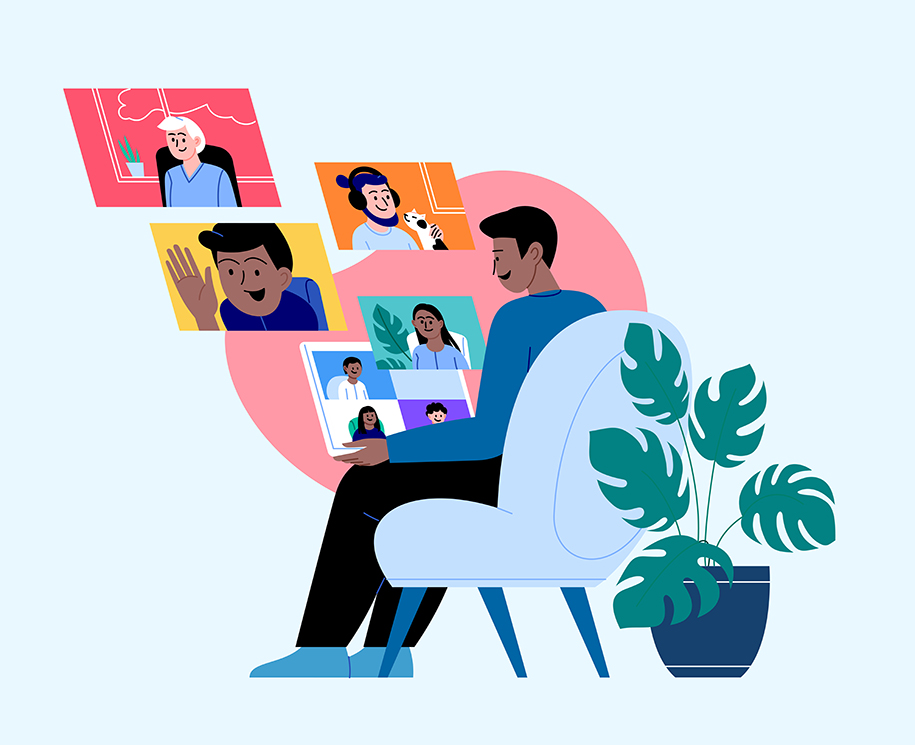 Normalizing diversity of gender identity and sexual orientation in the world of work
It's hard for LGBTQ2S+ Canadians to be comfortable in a heteronormative workplace. Questioning individuals fear their attire under a new gender identity will be considered unprofessional. LGBTQ2S+ people want their colleagues to see them as more than just sexual orientation or gender identity.
We're proud to support normalizing diversity of sexual orientation and gender identity at work, marking an important departure from heteronormative culture. The "Free to be me" campaign at the Government of Canada is a great initiative, just like Instagram displaying personal pronouns next to user names.

How can I take action?
Use our Pride Zoom background for your video calls
Add your pronouns to your screen name in your email signature and social media profiles
Add your personal pronouns to your work email signature
Donate to a local LGBTQ2S+ organization in your community
Significant progress has been made, yet the struggle continues. Within our union, the public service and across the country, we have work to do to fight stigma, stop harassment and build the welcoming and inclusive environments everyone deserves.
Trivia contest winners
Congratulations to Larisa and Michael for winning our Pride Trivia contest!
After leaving a series of hints and clues on our Facebook page, PIPSC members joined a virtual trivia contest on July 27 and 28, 2021. Canadian Labour Congress Vice-President Larry Rousseau was our featured guest host.
Shop from Canadian LGBTQ2S+ merchants
Contest winners took home $250 Etsy gift cards, and are encouraged to support Canadian LGBTQ2S+ merchants in the Etsy virtual marketplace.
Public Service Pride 
Members of the federal public service are encouraged to join Public Service Pride, happening from August 23 to August 27, 2021. Learn more.