Across the country PIPSC members have been participating in Pride Parades as allies and members of LGBTQ2+ communities.
PIPSC marches in celebration of decades of struggle for human rights and in protest of the discrimination that people in LGBTQ2+ individuals and communities continue to face. PIPSC marches in solidarity with all those that march each year across the globe. And in respectful acknowledgement of the first Pride March in 1970 which marked the one year anniversary of the Stonewall Riots led by transgender women of colour in New York City.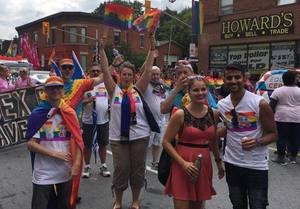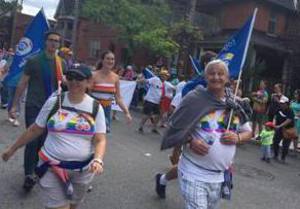 This year in Ottawa PIPSC members joined with PSAC and CAPE members again for a union solidarity breakfast and to march together. In Montreal, our members travelled from across Quebec to march together with their community and in solidarity. Tag PIPSC on your Pride 2018 Facebook posts so that we can share and highlight the Pride in your community!