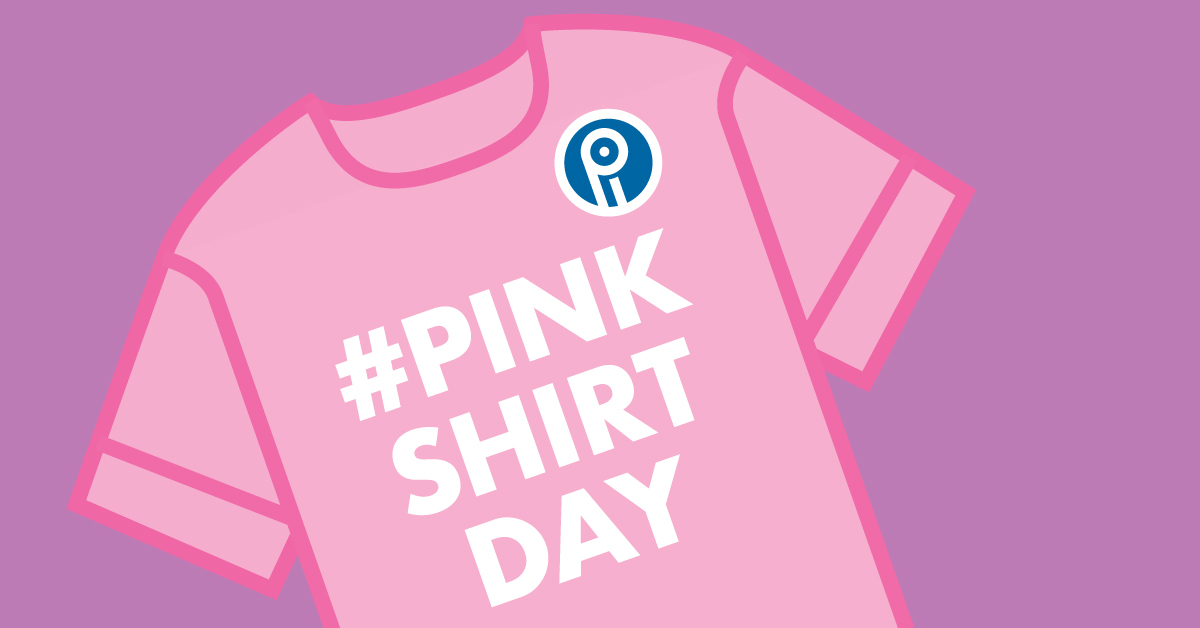 On February 27, 2019, we encourage PIPSC members to take a stand against bullying by wearing pink. Bullying usually involves repeated incidents or a pattern of behaviour that is intended to intimidate, offend, degrade or humiliate a particular person or group of people. Bullying can result in serious emotional problems, including anxiety, low self-esteem, or depression, in addition to possible mental and physical traumas.
Stand up against bullying in all its forms and help protect your workplace each and every day by promoting respect, civility and diversity and inclusion.
Learn techniques to protect yourself against bullying. PIPSC has developed a practical Guide on Bullying and Violence in the Workplace.
If you experience or witness workplace bullying please report it to your steward.
Your steward is your first line of defense. Visit the website to find your steward and learn what they can do for you.
In solidarity,
Debi Daviau, President
Waheed Khan, Champion, Employment Equity, Diversity & Inclusion