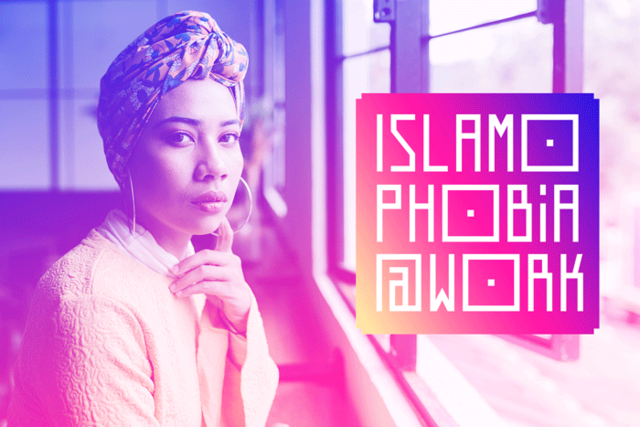 The Canadian Labour Congress has released a must-read report on Islamophobia in the workplace. Islamophobia at Work: Challenges and Opportunities explores the rise of anti-Muslim attitudes and discrimination in Canada. It provides recommendations for employers, trade unions, and governments on how to address this pernicious phenomenon.
The report comes just weeks after the horrific terrorist attack at mosques in Christchurch, New Zealand. Those attacks were a stark reminder of the urgency of addressing Islamophobia in our communities.
There has been a steady rise in hate crimes targeting Muslim communities in Canada over the past several years. In 2017, a young man consumed by hatred killed six men attending prayers at a Québec City mosque. His name was even cited by the New Zealand terrorist. 
That same year, reported hate crimes targeting Muslims rose by 151 percent across the country, which is alarming since many such crimes are often not reported due to a fear of backlash and reprisal. Meanwhile, members of far-right groups continue to mobilize online and offline, organizing anti-Muslim and anti-immigrant rallies which further demonize these communities.
This report aims to address the impact of this harmful climate on Canadian workplaces with specific recommendations aimed at reinforcing the responsibility of employers to educate management and staff about legal obligations around human rights and religious accommodations. It further encourages governments to do more to support anti-racism awareness campaigns and develop strategies to address online hate. According to the report, trade unions must play an important role in championing fairness, equity and social justice for Muslims in Canada.
As a champion of the Joint Union/Management Task Force on Diversity and Inclusion, PIPSC contributed to the development of the report Building a Diverse and Inclusive Public Service, which makes recommendations to identify and address barriers to racialized people joining and advancing in the public service, and contributing their talents to serve Canadians. We continue to encourage the Treasury Board Secretariat to implement each of these recommendations as soon as possible.
We at PIPSC join the collective labour movement in denouncing all Islamophobia and racism and encourage our members to take part in anti-harassment and inclusiveness initiatives in their workplaces. We are now at the bargaining table fighting for stronger anti-harassment measures to ensure the public service is a safe and healthy workplace for everyone.

If you have any questions, please contact the Human Rights Committee, chrd-cdpd@pipsc.ca.