On behalf of its members and staff, the Institute is proud to honour all Canadians who served during the various wars in which our great nation participated.
Wherever you might be November 11, we invite you to pause at the eleventh hour and join with us in a moment of silence as we honour those who fought and those who sacrificed their lives that we might have the freedom we are privileged to enjoy today.
Should you be unable to attend Remembrance Day ceremonies in your area, it is our hope these photos taken at previous ceremonies, will give you a sense of closeness with those who served.
Lest we forget...
In Flanders Fields
by John McCrae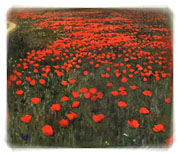 In Flanders fields the poppies blow
Between the crosses, row on row,
That mark our place; and in the sky
The larks, still bravely singing, fly
Scarce heard amid the guns below.
We are the Dead. Short days ago
We lived, felt dawn, saw sunset glow,
Loved and were loved, and now we lie
In Flanders fields.
Take up our quarrel with the foe:
To you from failing hands we throw
The torch; be yours to hold it high.
If ye break faith with us who die
We shall not sleep, though poppies grow
In Flanders fields.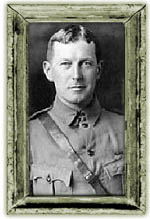 John McCrae
1872-1918
The day before he wrote his famous poem, one of John McCrae's closest friends was killed in the fighting and buried in a makeshift grave with a simple wooden cross. Wild poppies were already beginning to bloom between the crosses marking the many graves. Unable to help his friend or any of the others who had died, McCrae gave them a voice through his poem.
In Flanders Fields was first published in England's Punch magazine in December 1915. Within months, this poem came to symbolize the sacrifices of all who were fighting in the First World War. Today, the poem continues to be a part of Remembrance Day ceremonies in Canada and other countries.