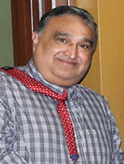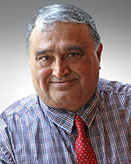 It is with a profound sense of sorrow and regret that the Institute informs you of the untimely passing of our friend and colleague Kal Sahota, BC/Yukon Regional Director. Kal's commitment to PIPSC members was deep and unwavering. We will miss him very much. 
Kal served Institute members with distinction in a number of capacities for two decades, notably as a union steward in Vancouver.  In 2014, he was awarded BC/Yukon Steward of the Year.
For years, Kal served as a member of the AFS Executive and Bargaining Team, as well on the PIPSC Finance Committee and AFS Employment Equity Committee.
Kal was also President of the Vancouver CRA Branch.  In November 2021, he was elected to serve on the PIPSC Board of Directors as BC/Yukon Regional Director, beginning January 1, 2022.   
PIPSC extends its condolences to Kal's family and to the many friends who were privileged to know him.
Funeral: Thursday, August 25, 2022 at 1:00pm at Riverside Funeral Home in 7410 Hopcott Road, Delta, British Columbia.