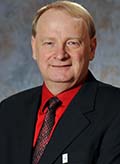 It is with a profound sense of sorrow and regret that the Institute informs you of the untimely passing of our friend and colleague, Mr. Glenn Maxwell.  Glenn passed away on July 10, 2021. His commitment to Institute members was deep and unwavering. He will be missed. We will remember him with respect and gratitude.
Glenn was a CS Group member at DND's 8 Wing at Canadian Forces Base Trenton, the hub of the Royal Canadian Air Force air mobility operations in Canada (responsible for search and rescue operations in Canada, delivering supplies to the high Arctic, and airlifting troops, equipment and humanitarian loads worldwide). 
Glenn served Institute members with distinction in a number of capacities over two decades, notably as a steward, chair of local, regional and national consultation teams, as President of the CS Quinte Sub-Group, Vice-President of the Quinte Branch, Advisory Council Director, and member of the Board of Directors (2015-2018).
The Institute presented Glenn with the Steward of the Year Award and several Citation Certificates in recognition of his outstanding commitment to members and the Institute.
His spirit, intelligence, and commitment will be greatly missed by colleagues and PIPSC members who had the good fortune to work with him.
The Institute extends its condolences to Glenn's family and to the many friends who were privileged to know him.
Condolences and memories can be expressed online.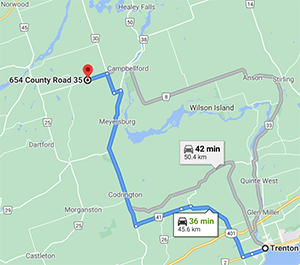 You are invited to an Open House (outdoors) to share your memories of Glenn.  
August 14, 2021 – 11 a.m. to 4 p.m.
654 County Road 35, Campbellford, ON
R.S.V.P.: Jeanne Ann Maxwell jeannemaxwell@yahoo.ca
Please bring lawn chairs and umbrellas (in case of rain).
For more information: https://www.facebook.com/glenn.maxwell.18