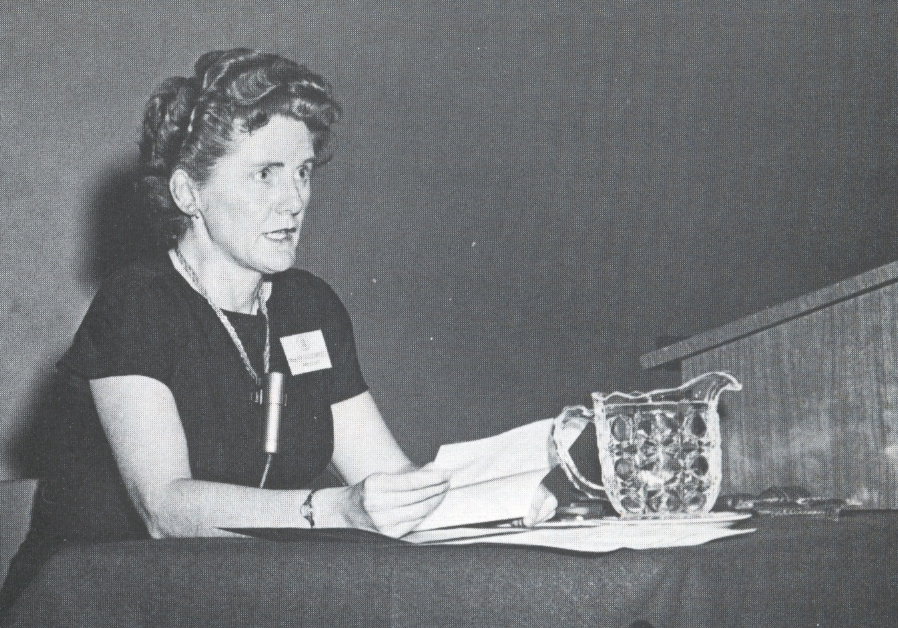 It is with sadness that we announce the passing of Frances Goodspeed, the first woman president of PIPSC (1961-1962) on June 27, 2018. 
An internationally renowned Chemist, Frances Goodspeed chaired a committee that produced a master 25-year plan for Institute offices. This plan resulted in the construction of the first-ever Institute-owned office building at 786 Bronson Avenue, Ottawa.
A trailblazer for women in the federal public service, Ms. Goodspeed served 20 years at Energy, Mines and Resources.
When she was promoted to Director of Operations at the Public Service Staff Relations Board, she became one of only 28 women in the executive category of the public service. 
During her retirement, she sat on the Board of the Victorian Order of Nurses.
An award-winning nature and wildlife photographer, Frances Goodspeed travelled widely, and made many trips to the Arctic and Antarctic.
The Institute extends its condolences to Frances Goodspeed's family and to the many friends and colleagues who were privileged to know her.
Condolences and memories can be expressed online.
http://ottawacitizen.remembering.ca/obituary/frances-goodspeed-1066831938