On February 6, 2018 PIPSC President Debi Daviau led a dozen-strong Institute delegation to Ottawa's Parliament Hill as part of the Canadian Labour Congress' (CLC) annual Lobby Day.
Some 300 Canadian labour movement representatives took the Hill by storm that day, participating in over two hundred meetings with federal Ministers, Members of Parliament and Senators to discuss the issues of Pharmacare, Pay Equity, Employment Insurance and Retirement Security.
Not only is the CLC Lobby Day a significant opportunity for Canada's elected officials to better understand the interests of working people across the country, it is an excellent demonstration of the ongoing strength and vitality of Canada's labour movement.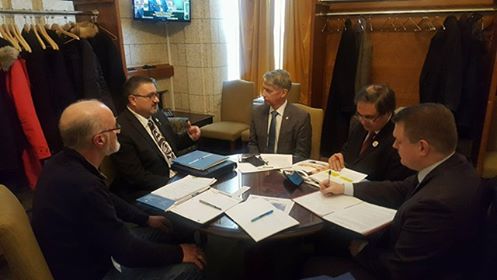 The Institute's Greg Scriver and Waheed Khan, joined by colleagues from other labour organizations, meet with Member of Parliament Andrew Leslie.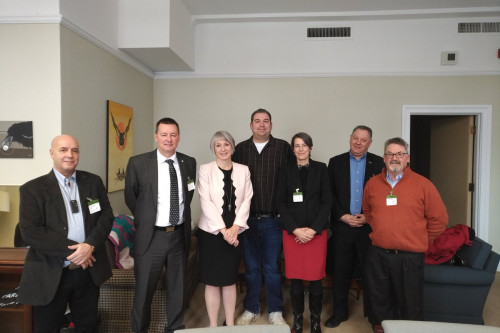 PIPSC President Debi Daviau with fellow labour activists and Minister of Employment, Workforce Development and Labour Patricia Hajdu.