On November 26, Bill C-62, An Act to amend the Federal Public Sector Labour Relations Act and other Acts, received Royal Assent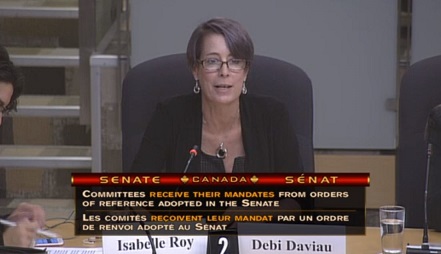 The Bill is aimed at repealing two blatantly anti-labour pieces of legislation introduced by the former Harper government, Division 20 of Bill C-59 and Bill C-4.
The first of these sought to unilaterally impose an inferior disability and sick leave management system on public servants, an unwarranted and significant attack on ours members' rights. 
The second, Bill C-4, would have drastically changed the rules for collective bargaining within the public service, giving the government full control over union rights such as the right to strike and the right to arbitration. The government would have also determined what positions would be considered essential.
On November 6, President Daviau, along with other union and non-union representatives, had the chance to meet with members of the
Senate National Finance Committee
asking to proceed with the swift passage of Bill C-62. "
It's time to finally turn the page on a sombre time for Canada's labour movement as a whole, and the federal public service in particular,"
said Debi Daviau in her opening presentation.
Bill C-62 came into force when it received Royal Assent.