Michael P. Kenny - AFS Elections 2020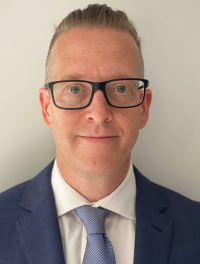 Michael P Kenny
I am running for the position of Headquarters (HQ) Region Representative and respectfully ask that you vote for me to help bring your voices forward to the National level.
As a hard-working steward, I have worked with management to establish a great working relationship that creates solutions for our members. I am considered to be an open-minded, approachable, compassionate, knowledgeable steward from the members that I have had the pleasure of working with. 
If elected, I aim to achieve the following:
Openly listen and engage with the members and ensure that they are properly informed,
Fight to keep or better our pay increases, sick leave, pensions,
Continue to promote a better work / life balance,
Achieve more openly communicated staffing processes,
Respond to your concerns and find solutions,
Push for professionalism at all levels when dealing with all aspects, and
Create more rights to work in a respectful and professional work environment.               
My Union Experience:
HQ Subgroup Executive Member (Exec.) 2019 to present
Ottawa Centreville Branch Vice-President (2017 to present) & Exec. 2015 to present
Ottawa Tax Services Office (OTSO) President 2019 (5 months) 
OTSO Vice-President (2017 to 2019) & Exec. 2013 to 2019
National Capital Region (NCR) Youth Committee Member 2017 to Present 
HQ and OTSO Union Management Approach Presenter 2016 to present
Steward 2013 to present
I have successfully represented members in grievance, disciplinary, compensation, and other workplace related matters. My passion is to work with members to reduce their stresses, ensure their voices are heard and achieve solutions in the workplace.
Thank you kindly for your supportive vote and if elected, we will work together for a better future for our current, past and future members.