Jean Couillard, CPA, CGA - AFS Elections 2020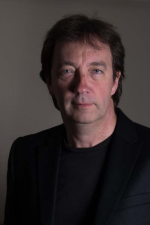 Jean Couillard, CPA, CGA
My background
With the CRA since 1996, now as an auditor (AU-2);
Union Steward since 2000;
President of the AFS Québec City Sub-Group since April 2015, and VP of the Sub-Group from 2011 to 2015;
Member of the local OHS Committee since 2001, and Co-chair of the Committee on rotation for several years;
My TSO's first-aid coordinator until December 2016;
My extensive experience has given me the opportunity to represent members on a wide range of issues.  For me, there are no minor problems.  If it's a problem for the member, it's a problem for me and it needs to be addressed quickly with the employer so that they can correct the situation with our cooperation using all the tools at our disposal.
My priorities as regional representative:
My top priority will be to represent members at the regional level for all the issues they experience in the workplace.  To achieve this, I will be proactive and use all the resources at my disposal.  Specifically, I pledge to:
Effectively and promptly bring local concerns and issues to the regional level, the national level where appropriate, and whenever the presidents deem it necessary;  
Ensure that collective agreements are respected in an equitable manner throughout our Group in Québec.  If local administrations have practices that disadvantage our members, make regional representations without delay;  
Advocate for members' needs to the PIPSC negotiating team to improve their collective agreement; 
Ensure with the presidents that the return of employees to CRA buildings is done in a way that is safe for them in the context of COVID-19; 
Always be attentive to members' concerns.
Questions? jeancouillard.pipsc@hotmail.ca