Good Day All,
The purpose of this note is to advise you that our Halifax NR Group will hold a Fall Social event on 25 October 2018 at the Garrison Brewery http://www.garrisonbrewing.com/. We have reserved the "Tap Room" from 17:00-18:30 where you will have a chance to sample some of the ales brewed on site as well as pizza. This is a great opportunity to get out and meet some of your fellow engineers, architects and surveyors within the Halifax region and I hope to see you there. Our Regional Rep, Dale Hudson will also be in attendance and has promised to provide an update to the curious on such topics as Collective Bargaining and Employee Wellness.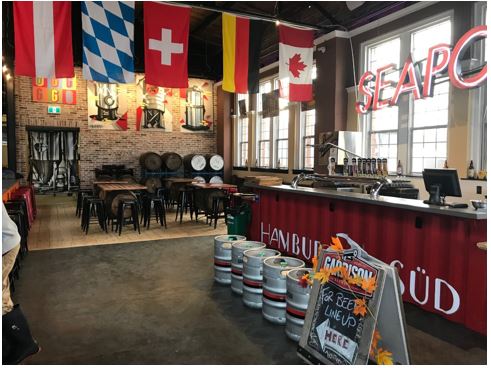 In order to support planning and get a rough idea on numbers, I'd ask you to RSVP your intentions to attend at david.rutherford@hotmail.com.
If you choose to drink, please arrange transport in advance and do not drive.
Dave Rutherford
President, Halifax NR Sub-Group
Professional Institute of the Public Service of Canada
David.Rutherford@forces.gc.ca / Tel: 902-427-4869/ CSN: 427-4869/ Fax:902-427-0436