Dear South Vancouver Island CS/IT Subgroup Members:
You are invited to attend a Lunch and Learn session at the CFB Esquimalt Wardroom Mess, downstairs function room/bar, on September 20, 2022 at 12:00 PM to 1:00 PM. Pizza and soft drinks will be provided.
The Lunch and Learn session will provide an overview about the PIPSC role as a union and how members benefit and can play an active role to be part of the PIPSC branch, group or members of committees or being part of regional executives. We will have an interactive presentation and discussion about the PIPSC history, key contributions in collective bargaining, consultation and assisting members. The event will also be a forum to interact with fellow members and use this as a networking opportunity.
Address: 1586 Esquimalt Rd
Map: https://goo.gl/maps/BueNyf677Y8jjR6v7
You will not need to go through any gates or show ID to participate in this event.
Parking: Park anywhere in the Upper or Lower parking lot. Use any of the Reserved parking spaces. Do not use any spaces with a blue and gold placard. The attached image shows the parking spaces in green and the way into the Wardroom in red.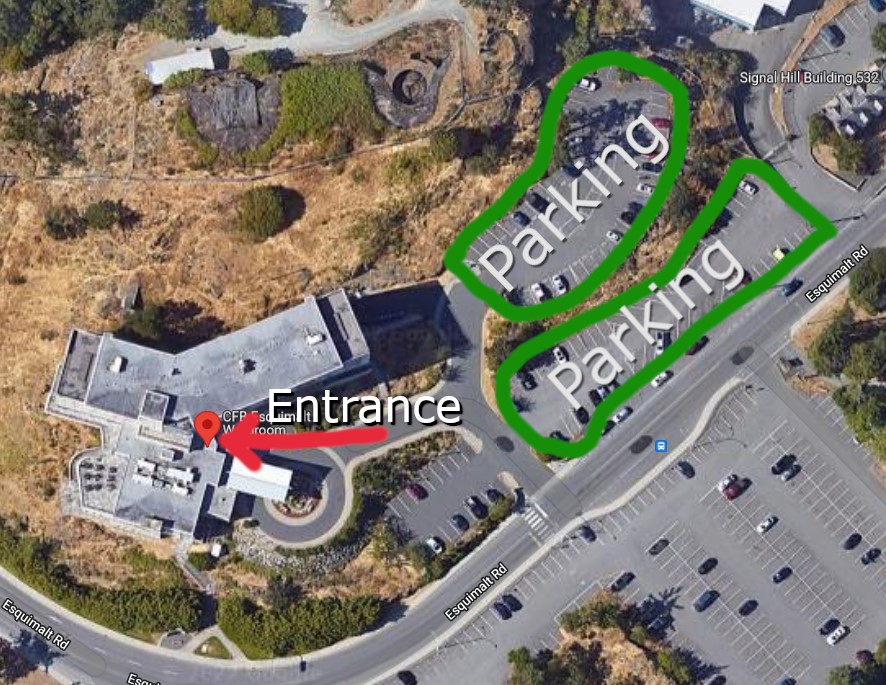 Please confirm your attendance on or before September 19 by emailing efrain.andia@gmail.com
 
See you all soon!
Efrain Andia Rodriguez
Vice President, PIPSC South Vancouver Island CS Subgroup