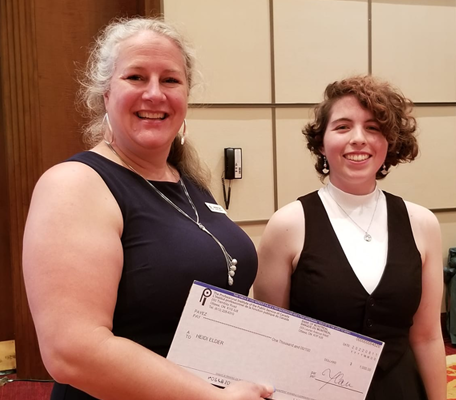 President Jenn Carr presented a 2022 scholarship to Heidi Elder at the NCR Council on September 24.  Heidi is the daughter of Amy Elder, a member of the SP Group.  Heidi is majoring in English at the University of Ottawa. Congratulations, Heidi!
Heidi is one of 35 students who received $55,000 in scholarships in 2022. To date, the Legacy Foundation has awarded scholarships totalling $1,105,000 to 577 students.
Thank you, Waheed Khan, NCR Director, for taking the photo.