18 October 2018
---

Prior to 1929, women in Canada were not considered "persons" under the law. On October 18, 1929, the "Famous Five" took the case to the highest court of appeal where it was decided to include women as "persons". This gave women the right to be appointed to the Senate and paved the way for increased participation in public and political life.
10 October 2018
---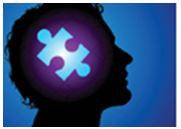 World Mental Health Day aims to raise awareness of mental health issues around the world, mobilize efforts in support of mental health and increase awareness and advocacy against social stigma.
28 September 2018
---

International Day of Older Persons (United Nations) and National Seniors Day (Canada) aims to raise awareness of our ageing population and ensure people can grow old with dignity and participate in society with full rights. Older people make major contributions to society, through work, experience and knowledge.
14 September 2018
---
Canadian Labour Congress – Human Rights & Equality Public Service Alliance of Canada - Human Rights
17 April 2018
---
Employment Equity Act (1996) The new Employment Equity Act, received royal assent on December 15, 1995.